Who's On The Conservative Mount Rushmore?
At CPAC, Ronald Reagan, Jesse Helms and a few others make the list.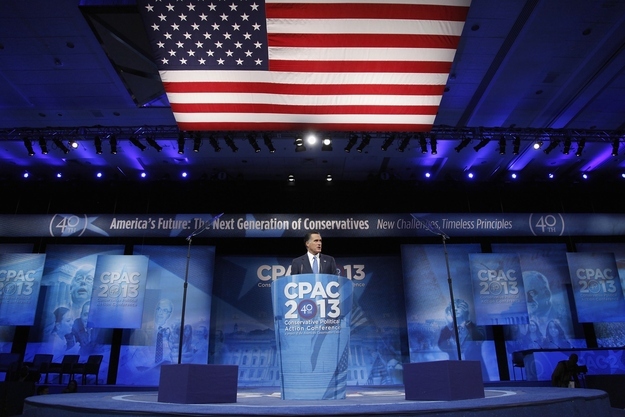 NATIONAL HARBOR, Md. — Behind every speaker on the CPAC main stage is a massive backdrop celebrating the 40th anniversary of the conservative confab. Sprinkled along the banner are images of the historical icons of the conservative movement, giving it a monumental feel.
Here's who made the cut for CPAC's Mt. Rushmore, from left to right:
William F. Buckley, Jr.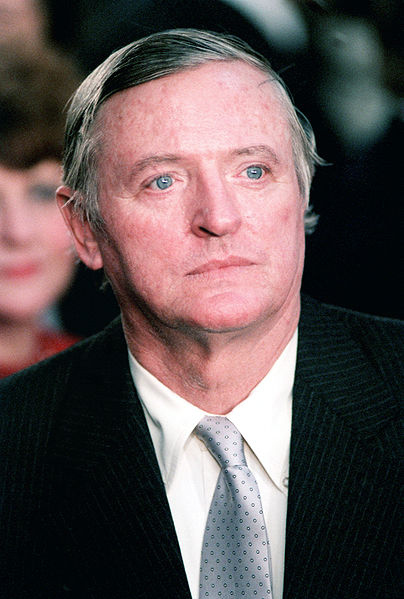 Phyllis Schlafly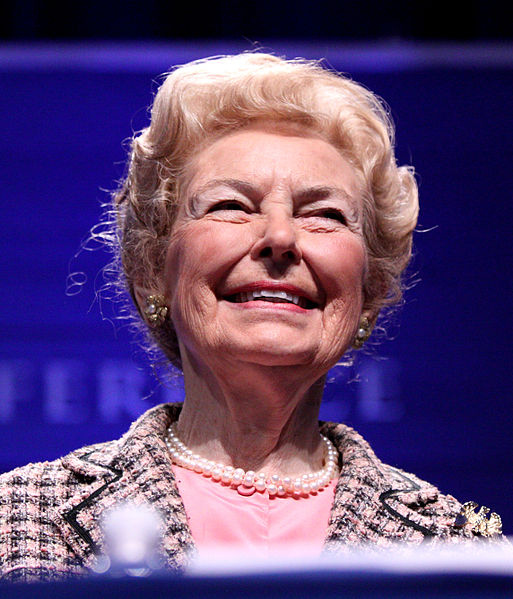 David Keene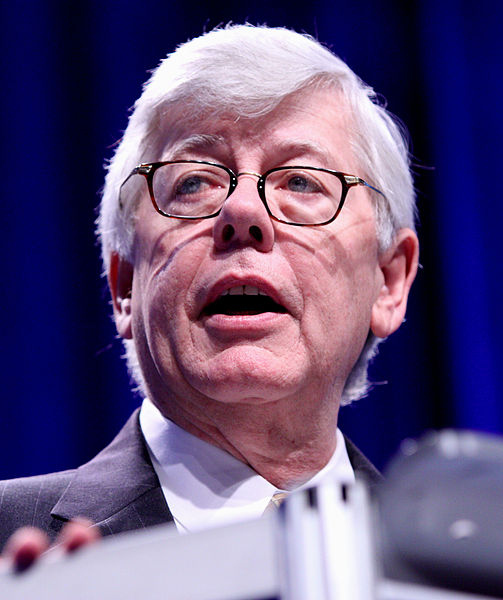 Jesse Helms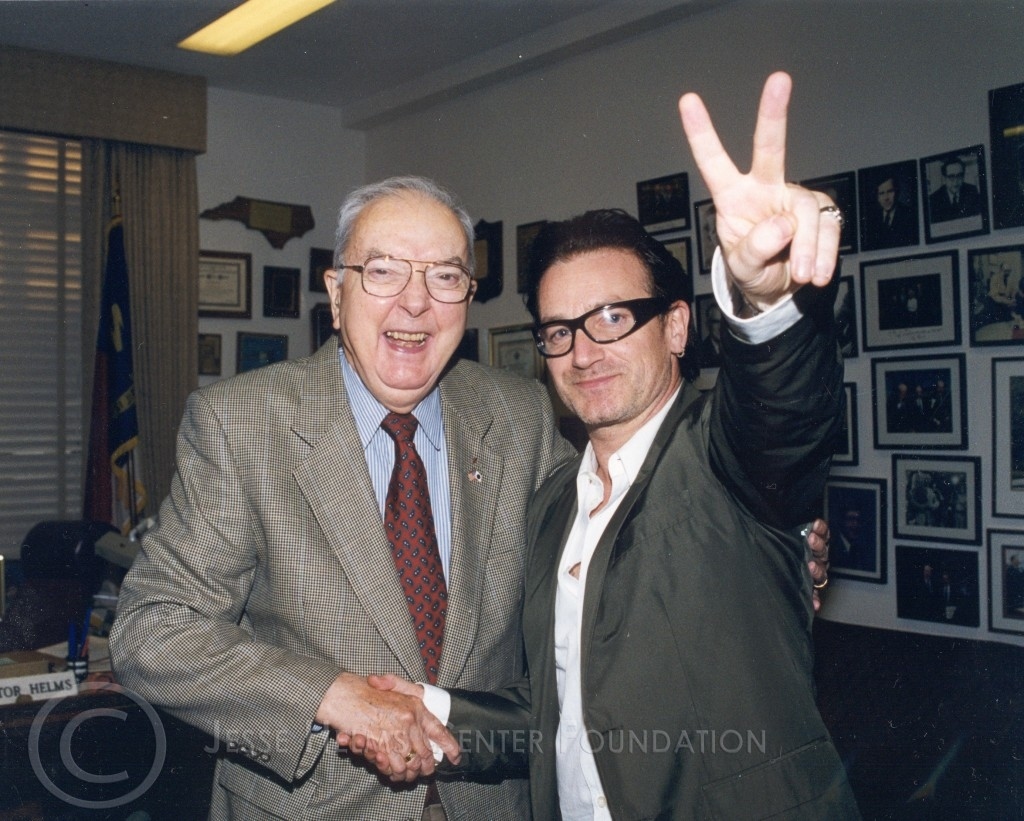 Barry Goldwater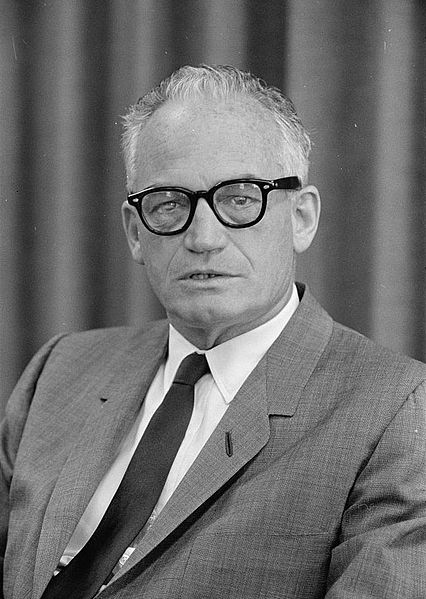 Ronald Reagan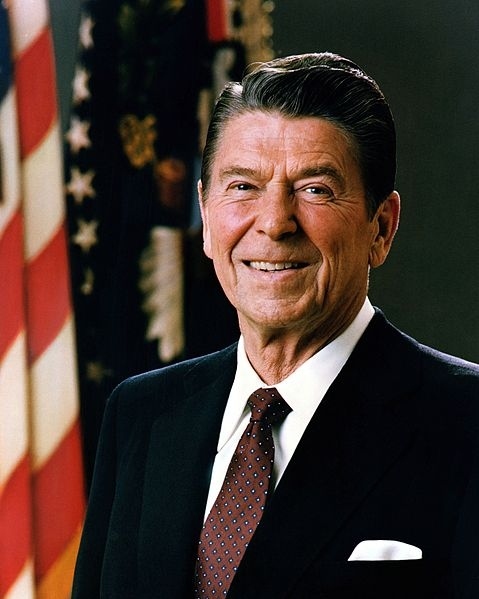 As Dave Weigel notes, the CPAC banner also features a Ron Paul supporter as well as "clip art of a smiling black guy talking to an Asian woman."