Administration Won't Say Who's On The Team That's Supposed To Fix Obamacare Site
The president promises "some of the best IT talent in the entire country" are signing up to fix HealthCare.gov. But the administration won't say who they are.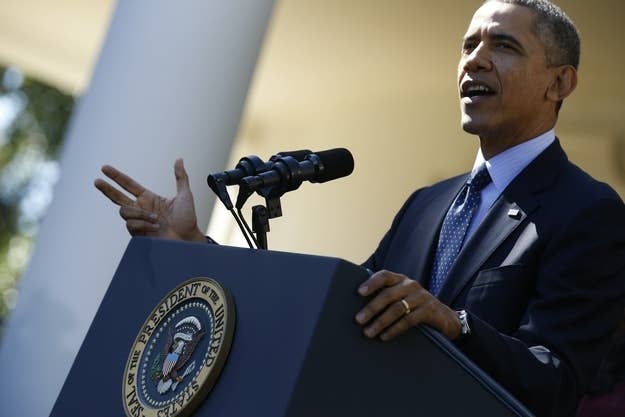 WASHINGTON — President Obama promised Monday that a kind of tech strike force has been activated to help solve the problems plaguing HealthCare.gov, the digital portal to the Affordable Care Act.
The names on the team coming in to fix the site? The Obama administration isn't saying.
"I don't have a list of names, but they include people from within the federal government and from the private sector," a Department Of Health And Human Services official told BuzzFeed. The official referred questions about team to a Sunday HHS blog post that described "a tech surge" on its way to fix the troubled site.
"Our team is bringing in some of the best and brightest from both inside and outside government to scrub in with the team and help improve HealthCare.gov," the post reads.
During his speech Monday, Obama hinted that big names in the tech world are swooping in to fix the problems three weeks into the rollout of Obamacare.
"Experts from some of America's top private sector tech companies who, by the way, have seen things like this happen before, they want it to work. They're reaching out; they're offering to send help," Obama said. "We've had some of the best IT talent in the entire country join the team. And we're well into a tech surge to fix the problem."
During the daily White House press briefing shortly after Obama's speech, press secretary Jay Carney declined to say who was on the team and referred questions to HHS.
"In terms of, you know, the — who they are individually and the contractors, those are the kinds of questions that you should address to HHS and CMS since this is something that they've launched and are working on right now," Carney said.