White House Points To Republicans Bemoaning Sequester Back Home
There's more to this than the tours, White House says.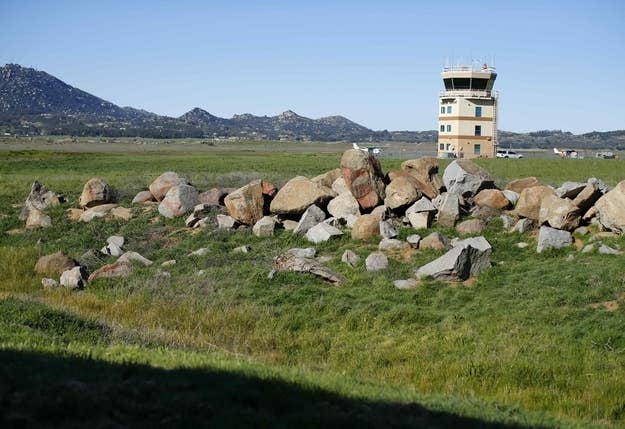 WASHINGTON -- Ever since the Obama administration announced an end to White House tours, mocking and attacking the move has become de rigueur for many Republicans on Capitol Hill.
Editorial writers and cable news hosts have also been on President Obama's case over the tours, casting the closing of the White House's doors as the symbol of a president they say is doing everything he can to gin up some camera-friendly sequester tragedy.
But the reality is the sequester is having real impacts in the states — and the White House is hoping to turn the tables on Republicans, many of whom have begun lamenting those impacts back home.
On Thursday, Press Secretary Jay Carney name-checked a few Republicans from the podium as he read local stories from across the country about the sequester's impact.
"In upstate New York, I know there's concern because an airport control tower is being shut down because of the need to reduce spending by the FAA," Carney said before reading a quote bemoaning the move by Rep. Richard Hanna (R-NY). He read a similar quote from Rep. Blake Farenthold (R-TX) about potential civilian furloughs at military installations in Corpus Christi.
"They're right," Carney said. "There are real impacts out there."
Other Republicans leading the criticism against the White House tour closure are also facing sequester impacts back home. Rep. Candice Miller (R-MI), for example, reportedly called on Obama to cancel events where he hosts members of Congress at the White House (like the annual Christmas party) rather than close down the tours during Obama's meeting with the House GOP caucus on Capitol Hill Thursday.
Miller represents The Thumb region of Michigan on the eastern end of the state's Lower Peninsula. Veterans in neighboring regions are fretting over a loss in tuition aide, as this Flint-area TV report explains.
Despite the growing stories of the sequester's local impact, it seems likely that, for now, the shut down of the White House tours will become the early symbol of the sequester. But the White House and its allies hope that the more the public finds out about what sequestration means to their home town, the more pressure they'll put on the GOP in Congress to make a deal with Obama and put an end to it.