White House: Obama Not Attending National Security Briefing "Not Unusual"
Russia seized Ukraine's Crimean peninsula Saturday. Officials say Obama was making calls during the national security meeting.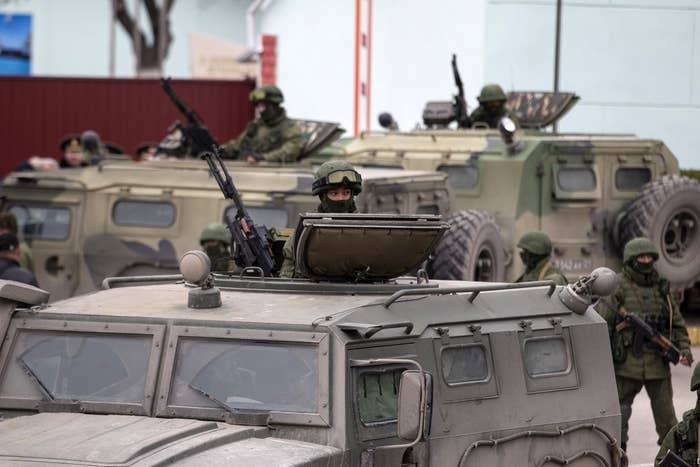 WASHINGTON — President Obama's national security council met Saturday after Russia authorized military force in Ukraine, but the president himself did not attend.
Russian forces effectively seized control Saturday of Crimea, a Ukrainian region. A White House official did not respond to questions about where Obama was during the meeting, but said his absence was not out of the ordinary.
"[The] president was not at the meeting, but he's been briefed by Susan Rice and members of his national security team," the official said in an email. "That's not unusual."
Press pool reports from the White House did not report any movement by Obama Saturday. A senior White House official said Obama was calling world leaders during the meeting.
"He's been on the phone with foreign leaders and receiving briefings and updates from his nat-sec team between calls," the official said.
Vice President Biden attended the NSC meeting via teleconference. Biden is in Phoenix, Ariz., this weekend.
On Friday, Obama issued a stern warning to Russian President Vladimir Putin over the potential for Russian incursions into Ukrainian territory.
The White House promised further information from the NSC meeting Saturday.
"The president's national security team met today to receive an update on the situation in Ukraine and discuss potential policy options," an official said. "We will provide further updates later this afternoon."