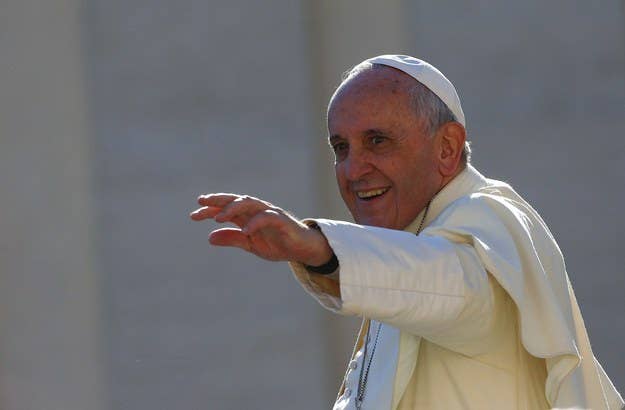 WASHINGTON — Pope Francis was instrumental in facilitating the normalization of relations between the United States and Cuba, a senior White House official said Wednesday.
President Obama is expected to announce a deal with the Caribbean nation Wednesday afternoon that will pave the way for the first U.S. embassy on Cuban soil since the Kennedy administration and a relaxing of many of the American economic and travel restrictions on Cuba that have defined the relationship between the two nations for decades.
Francis played a big role in bringing the longtime rivals to the negotiating table, the official said. Francis sent what was characterized as an extraordinary personal letter to Obama and Cuban President Raul Castro over the summer, urging both parties to end their frosty relationship. Following the letter, and the negotiations, Obama and Castro had a phone conversation that helped lead to Wednesday's announcement.
The letter "gave us greater impetus and momentum for us to move forward," the administration official said. The Vatican was the only government that participated in the negotiations between the U.S. and Cuba. Vatican officials were "in those meetings," the official said.
Most of the negotiations took place in Canada starting in the spring, the administration said, but the final deal was hashed out at the Vatican, facilitated by Francis, who an administration official noted was "the first pope to be chosen from Latin America."
Francis helped drive the deal, raising it repeatedly with Obama when the two men met at the Vatican in March.
"Cuba was a topic of discussion that got as much attention as anything else the two of them discussed," the official said. The Vatican "welcomed the news" that the two countries were talking, the administration official said.
Francis found a willing audience in Obama, who administration officials said Wednesday had already ordered conversations with Cuba before the Francis meeting. Obama does not believe the decades-long embargo on Cuba has worked, the officials said, and the administration believes normalized relations with the Communist nation will make it easier for the White House to push the Cuban regime on democratization and human rights.