White House Begins Reaching Out To Congress On Syria
Inching closer to potential action in Syria, the Obama administration begins talking to Congress.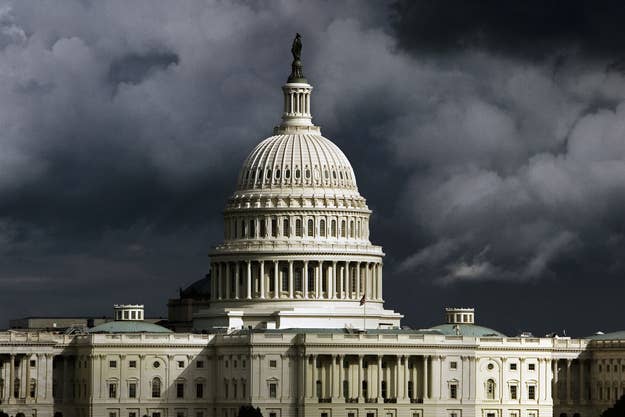 WASHINGTON — The Obama administration has begun consulting with top leaders in Congress as the U.S. ramps up the rhetoric against the regime in Syria after a chemical weapons attack took place in the country last week.
On Monday, White House staff consulted with staff from House Speaker John Boehner's office about Syria. According to a Boehner spokesperson who told BuzzFeed of the meeting, there was "nothing substantive" in the meeting in terms of what actions the U.S. might take following the Syrian attack Secretary of State John Kerry called a "moral obscenity" in a statement Monday.
There were reports of other discussions between White House officials and congressional leaders Monday, fueling speculation that American military action is coming in Syria.
At the White House briefing Monday, Press Secretary Jay Carney said no decision about military action has been made, and said the outreach to Congress should not be interpreted one way or the other.
"I think you can expect to hear [Obama] speak on it again as he evaluates the potential options and responses, and as he makes a decision about a potential response. But he has not made that decision. And when he does, I'm sure you will hear from him," Carney said of Syria. "When it comes to Congress, we're consulting with Congress and we'll continue to do that."
Syria dominated the briefing, with Carney insisting again and again that no decision has been made on military action. What a military response might look like is unclear as well. The White House has repeatedly said putting troops on the ground is not an option under consideration, and it's not clear if the U.S. would use its military resources in a limited way or to help the rebels trying to over throw the Syrian regime.
"I'm not going to speculate about the timing of the response or decision," Carney said.
Obama placed calls to the leaders of France and the United Kingdom to discuss Syria over the weekend after holding a meeting with his National Security Council on the topic. The outreach to Congress is the latest sign that the ongoing situation in Syria will dominate the coming days.