White House Accuses Boehner Of "Putin-Envy"
The war of words over the debt ceiling heats up. Update: Boehner's top spokesperson shoots back.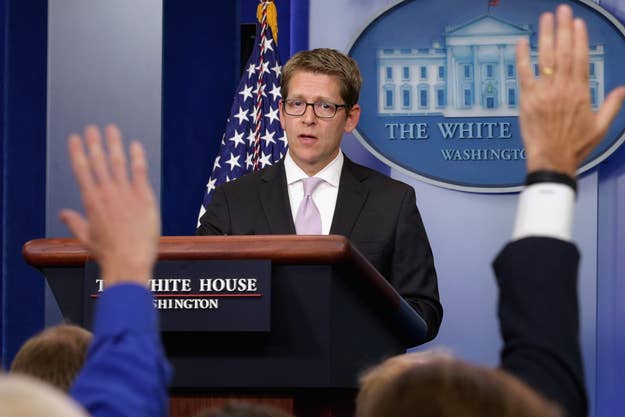 WASHINGTON — White House Press Secretary Jay Carney said Thursday that House Speaker John Boehner is suffering from an "odd Putin-envy" after Boehner released a video stating the President Obama is willing to negotiate with Russia on Syria but not Republicans on the debt ceiling.
The clip showed an "odd bit of Putin-envy" on Boehner's part, Carney said.
"Maybe he can explain that," Carney said.
The video came as Boehner is dealing with a civil war in his caucus over fiscal issues, with conservatives threatening to shut down the government unless Obama signs a budget package that defunds Obamacare. Other Republicans have warned against the strategy.
Obama has said repeatedly he's willing to negotiate over the budget, but will not negotiate spending cuts or anything else in return for raising the debt limit, required to prevent the country from defaulting on its debts. Carney reiterated that Obama is willing to negotiate over the budget, saying Republican claims that Obama is unwilling to negotiate with them are "false."
Boehner's top spokesperson, Brendan Buck, said Carney's "Putin-envy" comment made Boehner's point for him.
"Does this mean they're a couple now?" he said of Obama and the Russian president.