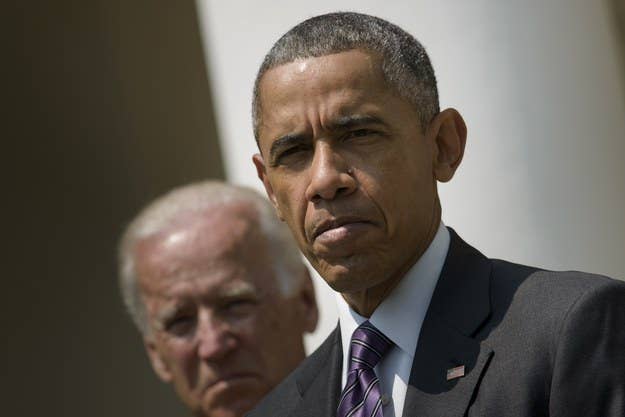 WASHINGTON — President Obama on Wednesday formally closed a chapter of U.S. diplomatic history dating back to the Cold War when he announced that the U.S. embassy in Havana, Cuba, would reopen for the first time since 1961.
The Cuban government will also reopen its embassy in Washington, D.C., Obama said in the Rose Garden of the White House, another step in the administration's unfreezing of relations between the two countries that was first announced late last year.
As he did then, Obama on Wednesday cast the shift in Cuba as a practical acknowledgement that the U.S. policy of isolation toward Cuba's communist regime had done little to change the political situation in the country. Engagement, he said, was the only path to creating more freedom in Cuba.
"We don't have to be imprisoned by the past," Obama said. "When something isn't working, we can and will change."
The new embassies are expected to open later this month, and Obama said they bring with them new ties between Cuba and the U.S. on a number of international diplomatic matters. Obama said new ties between the two countries will eventually lead to a freer Cuba.
"Nobody expects Cuba to be changed overnight," Obama said. "But I believe that American engagement through our embassy, through our businesses and most importantly through our people, is the best way to advance our interests and support for democracy and human rights."
In order for the Cold War-era approach to Cuba to end completely, however, Obama will need Congress to act and pass legislation ending the strict embargo on the island nation. Capitol Hill lawmakers on both sides have expressed interest in ending the embargo, which supporters say will open up U.S. industry to a new market while, the theory goes, bolstering pro-democracy supporters in Cuba by strengthening the economy there. There is bipartisan opposition to lifting the embargo, however, led most prominently by Florida Republican Sen. Marco Rubio, who is running for president.
Obama called on Congress to take the next step.
"Americans and Cubans alike are ready to move forward. I believe it's time for Congress to do the same," he said. "I've called on Congress to take steps to lift the embargo that prevents Americans from traveling or doing business in Cuba. Yes, there are those who want to turn down the clock and double down on a policy of isolation, but it is long past time for us to realize that this approach doesn't work and it hasn't worked for 50 years. It shuts America out of Cuba's future, and it only makes life worse for the Cuban people."