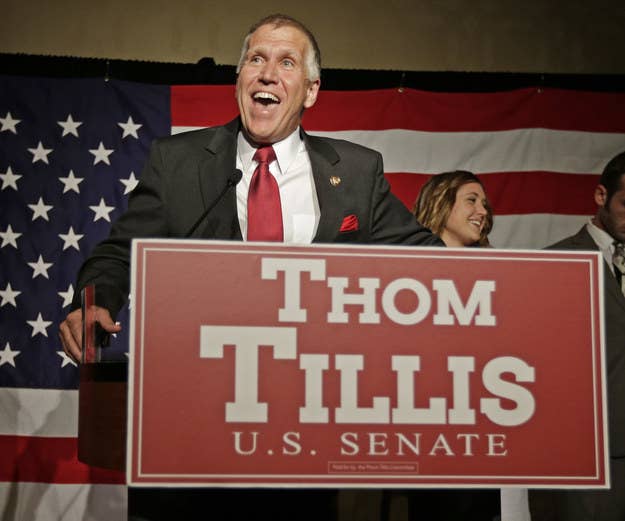 WASHINGTON — Sometime Wednesday, hackers appeared to infiltrate the website of State Speaker of the House Thom Tillis, the Republican nominee for Senate in North Carolina.
Pages of Tillis' website disappeared and were replaced by ads for the Gum Tree Pokie Machine, an online casino. Other pages promised tips on how to "How To Hack Pokie Machines."
The hacked pages appeared on sections of the website not immediately obvious to visitors but still hosted by the ThomTillis.com domain name.
A knowledgable visitor to the site told BuzzFeed News the hack appeared to originate in Russia because "some of the code in the script that was used to compromise Tillis' site is in the Cyrillic alphabet and all of the ad sites redirect to bathler.net, which is a site registered in Russia."
A message left on Tillis' campaign line late Wednesday night was not immediately returned.
How the hack looked on Google and on Tillis' site: