Senior Administration Official: The White House Still Has Faith In Putin
While others characterize Putin as "unhinged," the Obama admininstration still sees the Russian leader as someone they can do business with.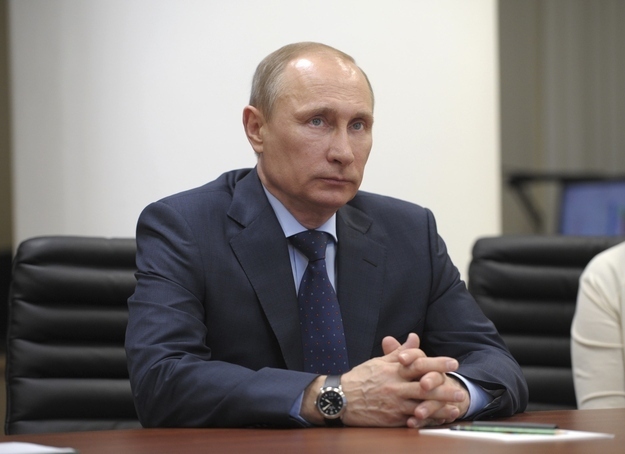 WASHINGTON — The White House doesn't think Russian President Vladimir Putin has lost his mind, a senior administration official said.
Despite the continuing tensions in Ukraine that have strained relations between the United States and Russia and left some observers thinking Putin is "out of touch with reality," the Obama administration sees consistent, if misguided, motivations behind his actions. The administration is prepared to mount unilateral sanctions to punish Russia for its invasion of Crimea, but the White House doesn't expect the ongoing tensions to affect ongoing negotiations with Syria and Iran — negotiation efforts that include Russia.
The characterizations came at a "deep background" briefing Tuesday meant to characterize White House thinking on Ukraine.
A 90-minute call between Obama and Putin was characterized as respectful but based on two sets of facts on the ground in Ukraine. Putin expressed a belief that ethnic Russians are being persecuted in Crimea following the fall of the pro-Russian Ukrainian regime. The United States and its allies have repeatedly said there's no evidence that persecution is taking place.
The White House sees Putin's actions as based in domestic politics, rather than a desire to conquer new territory. The administration's thinking is that Putin is worried the popular uprisings like the one that overthrew the Ukrainian regime could affect his own position and has consistently opposed them because of it.
Administration officials said they could see future calls with Putin and have offered a way out of the situation that basically consists of Russian troops returning to their bases in Crimea. The additional troops Russia sent into the region could also stay, provided their numbers are below the agreed upon cap of 11,000 in Russia's base agreements with the Ukraine.