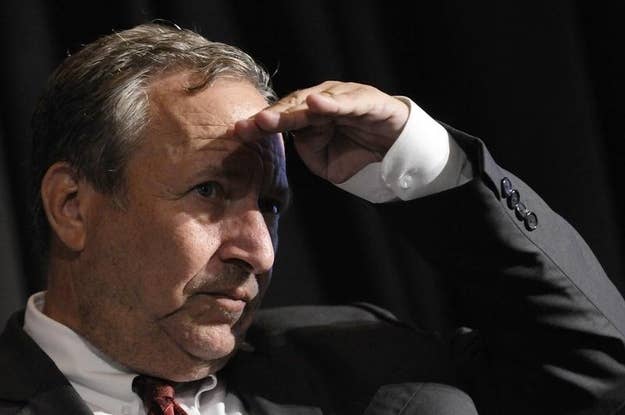 WASHINGTON — The current score in the fight to find the next Federal Reserve chair: Progressives 1, White House 0. But the left isn't ready to declare victory yet.
After opposition from progressive and women's groups to the idea of Larry Summers as the next chair of the Federal Reserve helped make Senate confirmation look dicey, Summers withdrew his name from consideration for the job Sunday, leading to much rejoicing in progressive circles.
"What an awesome moment this is. I cannot tell you how many people are overjoyed right now that this is happening. It's a huge, huge thing," said Shaunna Thomas, co-founder of Ultraviolet, a women's rights advocacy group that strongly opposed Summers based in part on what Thomas called "character issues" dating back to his days as president of Harvard.
Ultraviolet, the National Organization for Women, and other groups were gearing up a pressure campaign aimed at pushing Summers, whom President Obama staunchly defended, out of the running for Fed chair. Thomas said it seemed pretty clear that the fight was against the White House, though she said, "We can't know for sure what the real opposition to [Janet] Yellen or support for Summers looked like inside the White House, so I would stop short of saying this was 'the left vs. Obama,' but it certainly was a fight."
"This was such an uphill battle, right from the start," she said. "[Obama] trusts and respects Larry Summers, and I think he was coming to his defense in the media because he felt like he needed to ... It wasn't necessarily the case that President Obama wasn't considering other candidates, but we were under the impression that Yellen was in second place as far as President Obama personally was concerned."
NOW president Terry O'Neill said the Summers news came as a surprise. She was convinced women's groups were fighting with President Obama on the Fed chair nomination, and that Summers was on track for the job despite protests from liberals and women's groups.
"It was absolutely a battle between women's groups and the president. I was very surprised the president didn't understand how much damage he would do to his legacy if he passed over a better qualified woman in order to put a less qualified man in place who was his friend," she said. "This is something that women have observed and experienced over and over again in our lives and in our work and it makes us cross-eyed with frustration."
But the end of Summers' bid isn't the end of progressive pressure on Obama. Thomas and other progressive leaders won't be happy until current Fed vice chair Janet Yellen has the Fed job.
Obama can put his legacy back on track, according to O'Neill, by appointing Yellen.
"Appointing Janet Yellen will be a good repair job," she said. "She is absolutely recognized as the best candidate, and the only other candidate around there would be men. Again, you don't slam the glass ceiling down on the head of a better qualified woman so that you can appoint some man who's less qualified."
Progressive groups called on Obama to nominate Yellen in the wake of Summers' withdrawal.
"Larry Summers did the right thing to avoid a contentions confirmation process that would have pitted progressives and many Democratic senators against the White House," said Jim Dean, brother of Howard and chair of the progressive group Democracy For America. "Now, it's up to President Obama to do the right thing and nominate the best person for the job: Janet Yellen."
The Progressive Change Campaign Committee didn't expressly call for Yellen but joined in the celebrations of Summers' departure.
"He would have been an awful Fed chair," PCCC co-founder Adam Green said. "President Obama should appoint someone to lead the Fed who has not accepted millions in payments from Wall Street, and who will prioritize an economy that works for the little guy above further enrichment for the big guy."
Liberals say the defeat of Summers is a sign that they're pulling the Democratic Party to the left on economic matters, but they also say that in order to prove their point, Yellen needs to get the job.
"This is a big win for the Democratic wing of the Democratic Party," said Robert Borosage, spokesperson for the Campaign For America's future. "It shows that progressives — with leadership from senators like Sherrod Brown, Jeff Merkley and Elizabeth Warren — are challenging the Wall Street wing of the party's hold over economic policy."
Borosage said Summers' withdrawal was a repudiation of "the deregulatory policies of the Clinton years, the coddling of the big banks under Obama, and the revolving door that inevitably compromises those who profit from it." He called on Obama to give Yellen the job.
Thomas said it's likely Yellen is the frontrunner with Summers out of the race, but she says groups like hers aren't ready to back off the pressure yet.
"This is an incredibly significant moment," she said. "As far as we know there have been other candidates mentioned, but the top two candidates were Janet Yellen and Larry Summers, and so with Larry Summers out of the way, I think it would be very difficult to justify and it would be kind of strange, frankly, to nominate somebody else."