Abortion Opponents Declare Victory After Obama Moves Planned Parenthood Speech
Anti-abortion advocates say the Kermit Gosnell case forced Obama to distance himself from Planned Parenthood. Nonsense, says Planned Parenthood.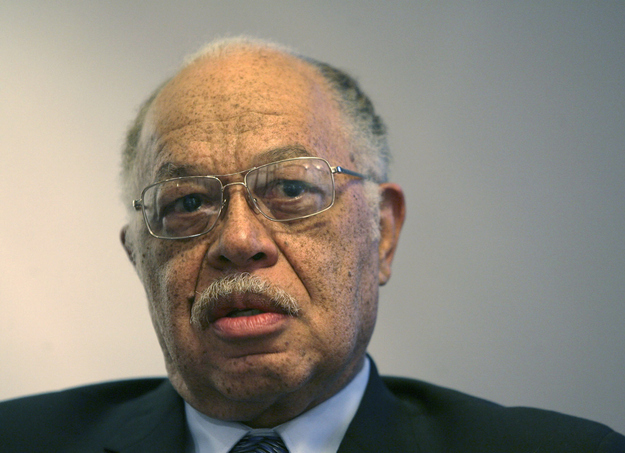 WASHINGTON — Abortion opponents declared victory Wednesday when the White House announced President Obama will not address Planned Parenthood's national gala Thursday night in D.C..
But abortion rights supporters say not to read too much into the decision.
Citing Obama's desire to spend time with victims of the West, Texas fertilizer plant explosion, White House Press Secretary Jay Carney told reporters Wednesday that Obama's planned keynote address at Planned Parenthood's gala will be postponed until Friday morning so Obama can stay longer on his planned trip to Texas.
Obama's decision to address the Planned Parenthood gala was met with criticism from anti-abortion conservatives, who said it was in poor taste due to the Philadelphia trial of abortion doctor Kermit Gosnell.
The pro-life right has been eager to turn the Gosnell trial into a national conversation about abortion, and they say Obama's changing schedule is a sign that's happening.
"Backing out of keynoting a gala, different than 'postponing' a meeting," Mallory Quigley, spokesperson for the anti-abortion Susan B. Anthony List, told BuzzFeed.
"Planned Parenthood last week admitted to knowing about the horrors going on inside Kermit Gosnell's squalid Philadelphia clinic, but chose not to exercise its position as the leader in the abortion industry to put an end to the butchering of women and children," the group said in a statement. "No matter the reason for his backing out, it is certainly a good time to distance oneself from Planned Parenthood."
After this story was published, White House Communications Director Dan Pfeiffer responded to the abortion opponents on Twitter. "This makes no sense," he wrote. "POTUS is attending a memorial service Waco that prevents him from getting back in time for the dinner."
For its part, Planned Parenthood doesn't see the change in schedule as a snub. Thursday night's gala is part of the group's national conference, which brings thousands of Planned Parenthood supporters and activists to the capital. Obama will address that crowd Friday morning, when the schedule called for various plenary sessions. Activists with the group are excited to get Obama at all: his speech to a Planned Parenthood gathering Friday will be the first by any sitting president (Obama is closely allied with the abortion rights movement and spoke at a Planned Parenthood event while a candidate in 2008.)