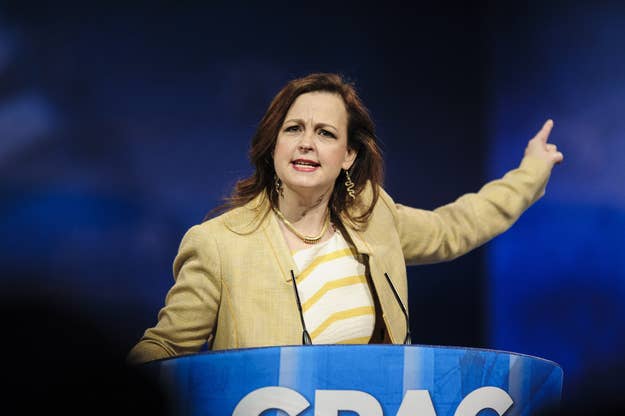 WASHINGTON — Tea Party leaders Friday demanded President Barack Obama personally apologize for an IRS campaign that targeted conservative groups during the 2012 election.
Tea Party Patriots co-founder Jenny Beth Martin reacted forcefully Friday after an IRS official admitted what tea party activists had said all through the 2012 cycle was true: federal tax officials singled out conservative groups for extra scrutiny.
"It is suspicious that the activity of these 'low-level workers' was unknown to IRS leadership at the time it occurred," she said in a statement. "President Obama must also apologize for his administration ignoring repeated complaints by these broad grassroots organizations of harassment by the IRS in 2012, and make concrete and transparent steps today to ensure this never happens again."
IRS official Lois Lerner apologized for the targeting Friday, blaming the error on low-level employees at an Ohio IRS office. She told the AP "no high level IRS officials knew about the practice."
Lerner said the effort was "wrong" and "insensitive and it was inappropriate."
Tea Party leaders and Republican members of Congress complained loudly last year that the IRS was demanding thousands of pages of paperwork related to their non-profit status and in some cases even asking for donor lists.
Now that those fears have been proven true, Tea Party Patriots co-founder Jenny Beth Martin said the IRS apology wasn't going to cut it. So far there's no evidence connecting the IRS misbehavior to political appointees or the White House. The IRS is an independent agency that until November was led by a commissioner appointed by George W. Bush. The commissioner, David Schulman, told Congress last year there was no special targeting of conservative groups.
Nevertheless, Martin said Congress needs to investigate the scandal, and demanded "the immediate resignation of all complicit in this activity."
The White House did not respond on the record for a request for comment.
Campaign finance watchdogs, some of whom have called on the IRS to investigate the tax exempt status of political groups like Crossroads GPS, the organization founded by Karl Rove, say they're also concerned about the IRS apology.
"[Our] position is that the IRS needs to do a much better job at enforcing the existing legal restrictions on candidate election intervention by certain types of tax exempt groups," Paul S. Ryan, senior counsel for the Campaign Legal Center, told BuzzFeed. "But we by no means condone that those enforcement procedures be used to target groups of a certain political ideology."
"We are troubled by the revelation," he said. "I can't say that strongly enough."