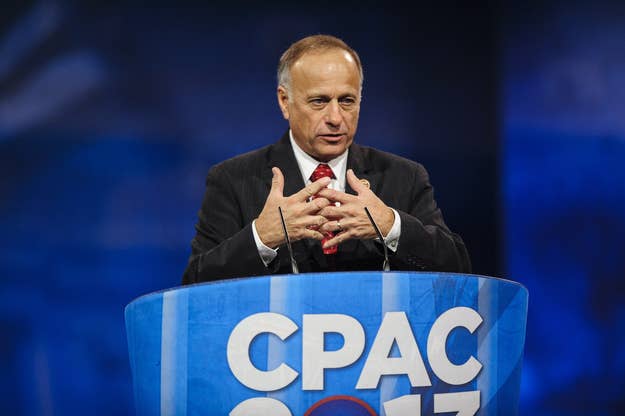 NATIONAL HARBOR, Md. — Rep. Steve King has no time for the talk of Republican evolution on immigration.
The long-time opponent of comprehensive reform told a panel sponsored by Breitbart.com at CPAC Saturday that Republicans getting behind a pathway to citizenship — a component of reform supported by Sen. Marco Rubio (R-FL) and others — would essentially mean the GOP signed its own death warrant.
"Even Republicans seem to think that these undocumented Democrats could be made [GOP] voters," King said, "and what happens is that two out every three that would be legalized [and] become Democrats. And it's not 12 million. It's more like 20 million."
"But it isn't just the equation of 2/3 of over 20 million that will vote for the guy who opposes our conservative candidate whoever that might be, but it's also those who will leave us if we fail them," King said, adding, "We have to go back and tie together and restore the pillars of American exceptionalism and the rule of law is is essential."