Senate Small-Dollar Fundraising For Clinton Off To A Slow Start
Email asks from prominent women Democratic senators fail to rake in the big bucks in the opening hours of Hillary Clinton's second presidential run.
WASHINGTON — Fundraising appeals from prominent Democratic senators to their lists Monday didn't quite produce an immediate money bomb for Hillary Clinton's presidential campaign.
Clinton has already wrapped up endorsements from prominent Democratic women in the Senate, including New York's Kirsten Gillibrand and Missouri's Claire McCaskill.
Yet, according to a public posting of fundraising totals from email requests sent out by the three women raised very little money in the opening phases of the campaign. Gillibrand asked her list to raise $50,000 for Clinton — as of noon. Tuesday the appeal had raised just shy of $9,000. McCaskill's email raised a little more than $2,000. A fundraising campaign from Hawaii's Mazie Hirono has raised just more than $500.
Screenshot of the totals posted to ActBlue, a Democratic fundraising site

The appeals were sent out on Sunday. Gillibrand: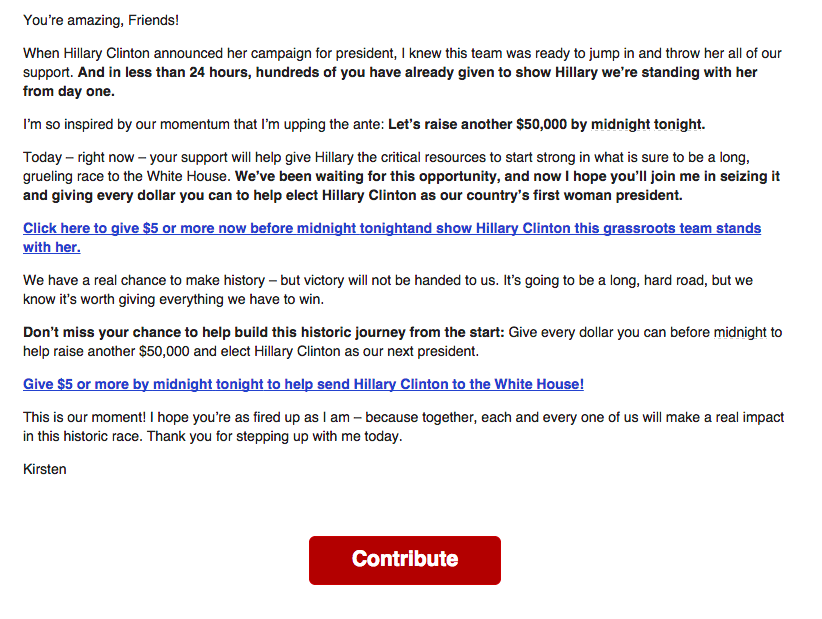 McCaskill: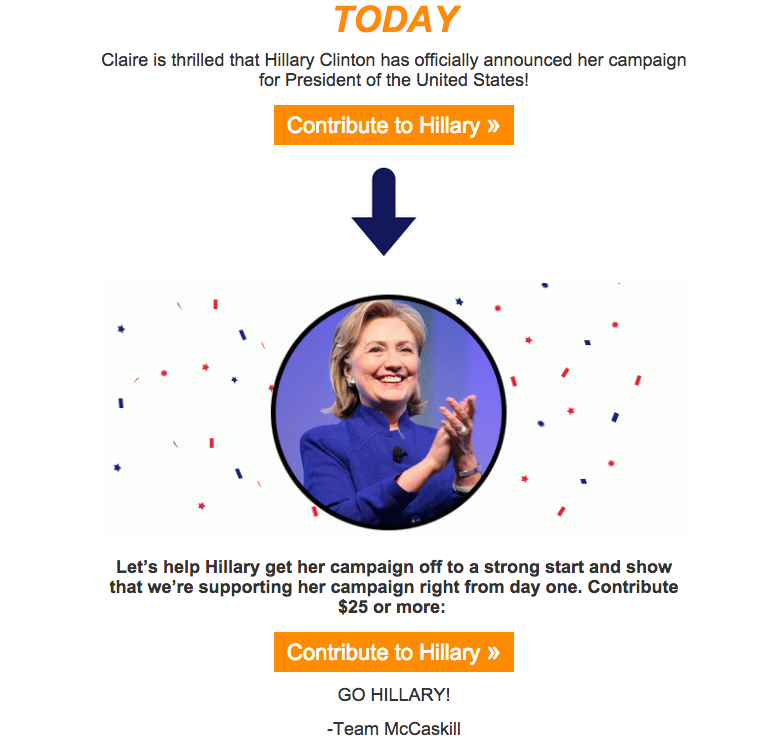 The Act Blue page for Hirono's appeal: