Scott Brown Trades In The Truck In New Hampshire
A tracker filmed him riding around in an SUV.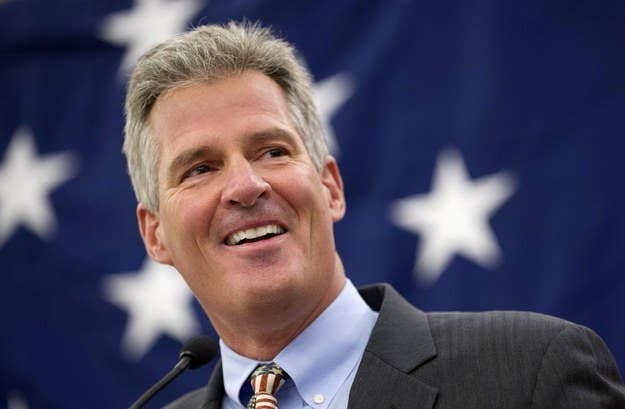 Former Massachusetts Sen. Scott Brown still talks a lot about his old pickup. The truck starred in his first TV ad of the 2014 cycle, and he talks often about driving it on the campaign trail.
But the 2005 GMC Canyon that has become Brown's mascot is not his sole mode of transportation on the campaign trail. A Democratic tracker captured Brown hopping in a new Ford Expedition with Texas plates outside a fundraiser in Salem, New Hampshire, Monday.
The Democratic operative filmed Brown leaving the restaurant and hopping into the Texas-registered Ford.
Brown has made a point of campaigning with the truck in past campaigns. At the kickoff of Brown's 2014 Senate exploratory committee in March, Brown highlighted the truck.
"I've travelled so much in New Hampshire I'm approaching a new personal milestone," Brown said. "The truck now has about 300,000 miles on it. I'm pretty proud of that American-made GMC Canyon, no offense to our Toyota dealers here, and it's sure looking good now, not withstanding all the dents, with the Live Free or Die license plates on it."
A request for comment to Brown's campaign was not immediately returned.