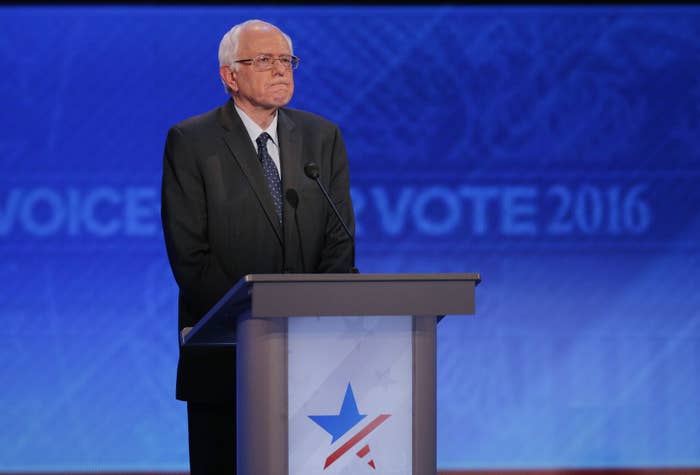 COUNCIL BLUFFS, Iowa — Bernie Sanders stood up for Hillary Clinton and debate bathroom breaks Tuesday night, as part of a rollicking rendition of his stump speech on the campus of Iowa Western Community College.
Donald Trump "has discovered that women go to the bathroom and it's very upsetting for him," Sanders told a large crowd of laughing college students.
He then read a verbatim version of Trump's "Don't say it, it's disgusting" take on Clinton's bathroom break during Saturday's Democratic presidential debate in Manchester, New Hampshire.
"He must have a very unusual relationship with women," Sanders said.
He noted that he too took a pit stop at the debate.
"I also went to the bathroom," he said. "I've got to admit it." Sanders noted that his trip didn't get Trump's attention.