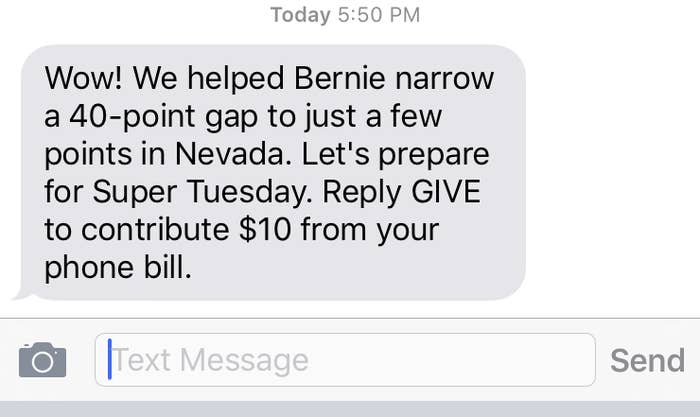 HENDERSON, Nevada — The next contest in the Democratic primary takes place in South Carolina.
But after Bernie Sanders conceded the Nevada caucuses to Hillary Clinton here, the campaign and the candidate weren't talking about it.
Immediately after conceding, his campaign blasted out a text message to supporters that seemed to leave South Carolina out.
"Wow! We helped Bernie narrow a 40-point gap to just a few points in Nevada," the text read. "Let's prepare for Super Tuesday. Reply GIVE to contribute $10 from your phone bill."

In an email to supporters, the campaign sent basically the same message: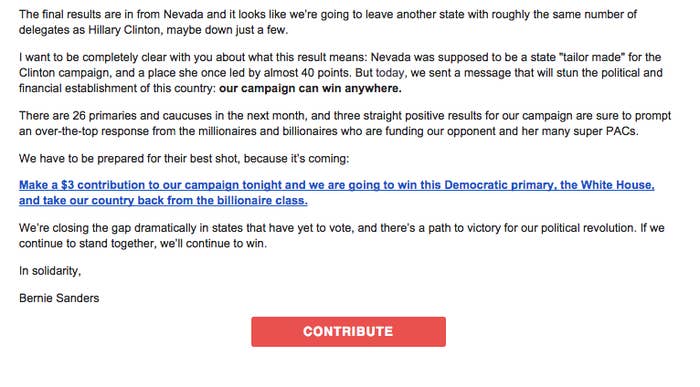 "Our campaign can win anywhere," Sanders writes in the email.
And on stage in Henderson, Nevada, Sanders barely mentioned the primary. "And now it's on to Super Tuesday," he told supporters, though he did mention he was flying to South Carolina late in the speech.
Super Tuesday is the shorthand for the 15 caucuses and primaries that take place on March 1.
Polls show Clinton has a significant lead in South Carolina, while there are some Super Tuesday states that better match the makeup of the states where Sanders has done best: Iowa, where he battled Clinton to a virtual tie, and New Hampshire, where he won in a 22-point landslide.