Sanders: I Support Contested Elections But I Was "Vigorously" For Obama In 2008 And 2012
Bernie Sanders rejects suggestion he supported a primary opponent for the president in 2012, though says that he always supports contested races.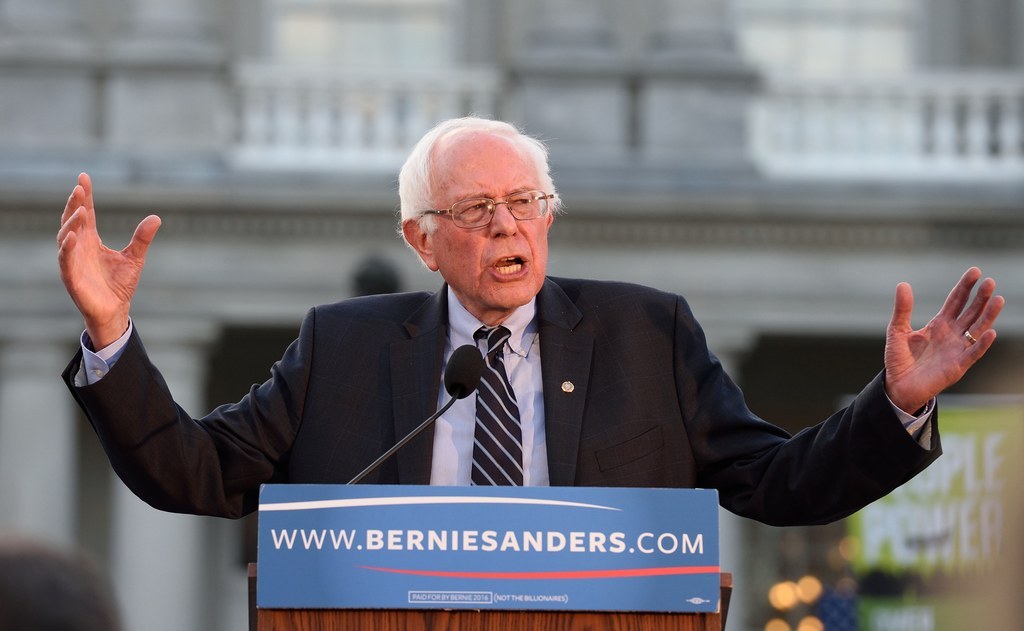 COLUMBIA, South Carolina — As he tries to improve his standing with black voters in this southern primary state, Bernie Sanders rejected the idea that he was anything but a true blue Obama supporter in both 2008 and 2012.
Sanders faced questions about comments he made in 2011, when he suggested that a primary opponent against President Obama from the left would be good for the progressive movement. On Friday, Martin O'Malley raised those comments in a sharp criticism of Sanders.
"What actually happened was is I was on a radio show," Sanders said on Saturday, in response to a question about O'Malley's charge, "somebody called up and asked something about — I don't remember exactly how response my response went — somebody called up and said, 'Well, do you think there should be a primary against Obama?'"

"I think contested elections are not a bad thing, but the idea that I worked against President Obama is untrue," Sanders went on. "In fact, I vigorously supported him in 2008, he came to my state in 2006. I campaigned for him in 2008, I campaigned for him very hard in 2012, and I never made any effort to enlist a candidate against him."
O'Malley, struggling to get any traction against Sanders or Hillary Clinton in the Democratic primary fight, has increasingly made an issue of Sanders' past as an independent and, sometimes, proud separation from the Democratic political establishment.
"When President Obama was running for reelection, I was glad to step up and work very hard for him, while Sen. Sanders was trying to find someone to primary him," O'Malley told Rachel Maddow at a candidate forum in Rock Hill, South Carolina on Friday. "I am a Democrat. I'm a lifelong Democrat. I'm not a former independent. I'm not a former Republican."
("Former Republican" is a reference to Clinton, who was a member of the GOP in college.)
On the radio show in 2011, Sanders told a caller that Obama had taken positions that disappointed the left in part because he faced no primary opposition from progressives.
The whole moment, as clipped by Think Progress at the time:
SANDERS: Brian, believe me, I wish I had the answer to your question. Let me just suggest this. I think there are millions of Americans who are deeply disappointed in the president; who believe that, with regard to Social Security and a number of other issues, he said one thing as a candidate and is doing something very much else as a president; who cannot believe how weak he has been, for whatever reason, in negotiating with Republicans and there's deep disappointment. So my suggestion is, I think one of the reasons the president has been able to move so far to the right is that there is no primary opposition to him and I think it would do this country a good deal of service if people started thinking about candidates out there to begin contrasting what is a progressive agenda as opposed to what Obama is doing. […] So I would say to Ryan [sic] discouragement is not an option. I think it would be a good idea if President Obama faced some primary opposition.