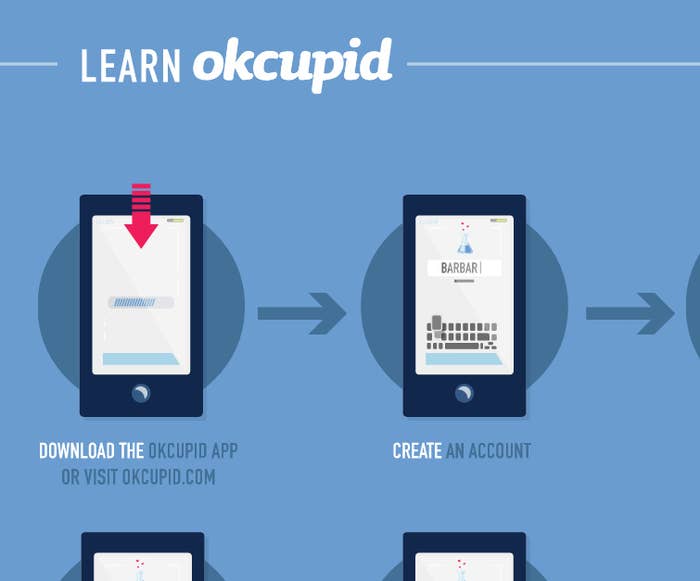 WASHINGTON — If you're young, from Rhode Island, and don't have heath insurance, look out: That potential hot date on Tinder might just be your mom.
In a new campaign set to officially launch Tuesday, the Rhode Island state government is taking the longstanding national effort to use the opinion of mothers as the pathway to youth insurance enrollment to new levels. In Facebook ads aimed at state residents aged 23–33, the state will warn people that if they don't sign up for health care through the Rhode Island exchange — known as HealthSourceRI — then Rhode Island will help their moms find them on Snapchat, Vine, Tinder, Twitter, and OkCupid.
It's not an idle threat. Last week, the state soft-launched the Nag Toolkit, a website for moms containing simple instructions for how to join, entice, and stalk their children on dating websites with reminders to buy health coverage before the enrollment deadline passes at the end of March. A separate campaign aimed at moms will drive them to the Toolkit site, which also collects email addresses of young people submitted by their moms. The ads for moms are aimed at women in Rhode Island aged 45 and up.
The Facebook ads warn young people that if they don't buy insurance, Rhode Island will teach their moms how to use OkCupid and the other sites. The ads aimed at moms set out to do just that.
"We're sort of playing off this idea of the influence mothers have on their young adults," said Dara Chadwick, communications director for HealthSourceRI. "We're playing with the idea that kids don't want to sign up for health insurance, they don't really want to talk about it, and they don't want to be nagged by their moms. So the idea was, we would set out to find what they wanted less."
Obamacare critics noticed the Nag Toolkit on Monday and started attacking it as "creepy" and "weird."
When it comes to OkCupid at least, the NagToolkit can be a little unsettling.
"Create a provocative username," the Toolkit advises. "Upload a photo and create a profile. Select Find User/Search for your son/daughter. Send them messages saying, 'Get health insurance.'"
Chadwick says critics are blowing the ads out of proportion and seemed surprised at the reaction they were already getting in the day before their official announcement.
"It just launched, I haven't even done a press release about it yet," she said. "Some people don't like it, some people really like it, but that's how it goes with any advertising campaign that you might do."
"If the campaign gets people talking about it, than that's really what it's all about for us," Chadwick added.
The idea for the campaign came from NAIL, the Rhode Island exchange's Providence-based advertising firm, Chadwick said.
The Rhode Island health official's own kids aren't old enough to be off their parents' insurance — her oldest is 18 — but Chadwick suggested she wouldn't be above using the Nag Toolkit to get the attention of her own uninsured young people if it became necessary.
"I'm really hoping that my children are not on OkCupid," Chadwick said. "But I do have Snapchat and, you know, I use it."