Potential McConnell Opponent Defends 2011 Meeting With Progress Kentucky Founder
Alison Lundergan Grimes talked to Shawn Reilly about her Secretary of State race. "There wasn't any grand conspiracy," a consultant says.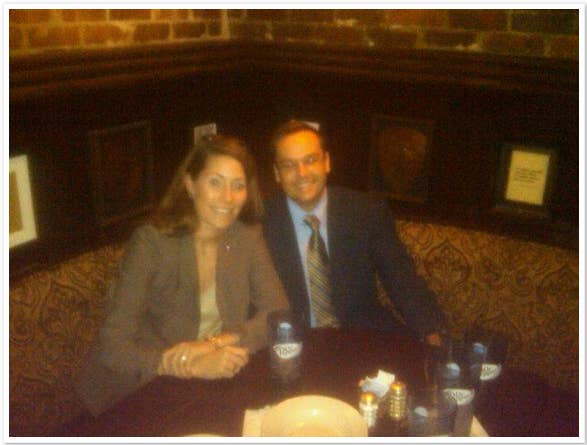 WASHINGTON — A top political aide to Kentucky Secretary of State Alison Lundergan Grimes — who some Democrats hope will take on Republican Mitch McConnell in the Senate race next year — defended her 2011 meeting with Shawn Reilly, the founder the scandal-plagued progressive group Progress Kentucky in a call to BuzzFeed Tuesday.
"There wasn't any grand conspiracy," said Dale Emmons, a top political consultant to Grimes's Secretary of State race. "She just met him and talked to him and it was about her race for Secretary of State, it certainly was nothing to do with with Mitch McConnell."
Progress Kentucky has been giving Kentucky Democrats headaches for months, and Republicans quickly tried to tie Lundergan Grimes to the group after an image of her meeting with Reilly was published at BuzzFeed Monday.
Emmons said the Feb. 2011 meeting between Reilly and Lundergan Grimes was just part of campaigning.
"It was a chance encounter i'm sure. I don't have any recollection of him, I worked for her campaign and I don't believe she had any meeting on her schedule," he said. "I believe I would have known about that."
BuzzFeed tried to reach Emmons and another political consultant linked to Lundergan Grimes, as well as her office in state government, before publishing the photo with Reilly. Emmons did not reply to a voicemail message. On Tuesday, he said he had been out with the flu.
He noted out that politicians on the campaign trail often have their pictures taken with people they don't know. "When you're out campaigning, going to events and receptions, you encounter all kinds of people. Anybody that runs for office does that. Every event has the rope line, and if people want their picture made so they can put it on Facebook, I mean that's part of it," he said. "Alison was a bit of [a] celebrity and she's certainly more of one after she won."
Lundergan Grimes has not made a decision about running for Senate, despite public pressure from many Democrats after Ashley Judd ruled out a run. Asked if he thought Progress Kentucky had made it tougher for Democrats to take on McConnell, Emmons criticized the group but said the race won't be about them.
"McConnell's making a tempest out of a teapot here, OK? It's comical for Mitch McConnell to claim to be a victim of somebody who attacked him. That's stand up comedy," he said. "This guy has made fodder out of everybody he's run against or has even thought about running against him. And for him to say that someone's attacking him unfairly? There's no such thing as unfair when it comes to Mitch McConnell."
But Emmons was quick to call out Progress Kentucky for "over the line" behavior like racially-charged tweets from the group's official account attacking McConnell's wife and the alleged taping of a McConnell strategy session by one of the group's founders.
"What has been described of it…I think it's over the line, OK? In Kentucky, you have to have a consenting party to tape a conversation that's going on. You have to be part of the conversation, or at least in the room where the conversation's going on. What what we think we know — and I don't know anything beyond what I've read in the newspapers, I haven't talked to anybody about what took place — it should not have happened."
Emmons is the current president of the American Association of Political Consultants, a bipartisan national industry group. He said that Progress Kentucky aren't the only ones who should be feeling the heat after the release of the McConnell tape, which recorded an opposition strategy session targeting Judd.
"For that matter, I don't think that what Mitch McConnell and them were talking about in that room should have been talked about, either," he said. "There's certainly some gender strategies that were being talked about in that room against women. I think that's over the line."
Emmons confirmed that Lundergan Grimes is considering a Senate bid but wouldn't discuss a timeframe for her decision, noting that candidates don't have to file until January.