Photo Of Obama In Conservative Attack Ad Is Photoshopped From Hospital Trip After Aurora Shooting
Conservative group Americans For Prosperity cut out the hospital and the governor of Colorado to show President Obama and Democratic Sen. Mark Udall looking sad together for a negative campaign ad. Update: AFP called the image "unfortunate."
WASHINGTON — President Obama and Colorado Sen. Mark Udall stand together looking dismayed in Americans For Prosperity's latest ad attacking Udall over his vote for Obamacare.
There's a reason for that, though a viewer wouldn't guess it from the picture AFP, an outside group funded by the Kochs, uses in the ad. The image is from a July 2012 appearance Obama made with Udall, Colorado Gov. John Hickenlooper, and other state officials at a hospital treating victims of the July 20, 2012, Aurora movie theater shooting.
Here's the image from the AFP ad showing Obama and Udall looking upset.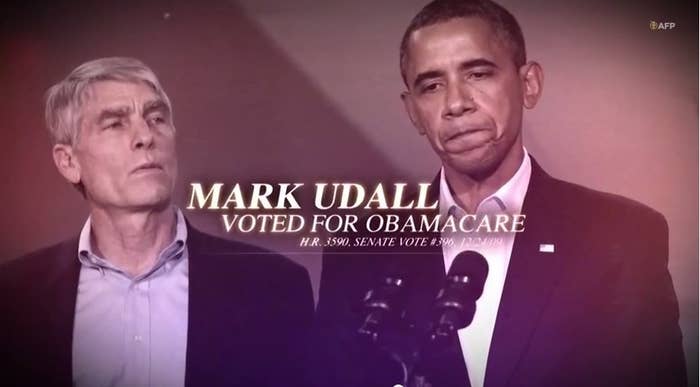 The ad edits out the hospital and Gov. Hickenlooper from the original image.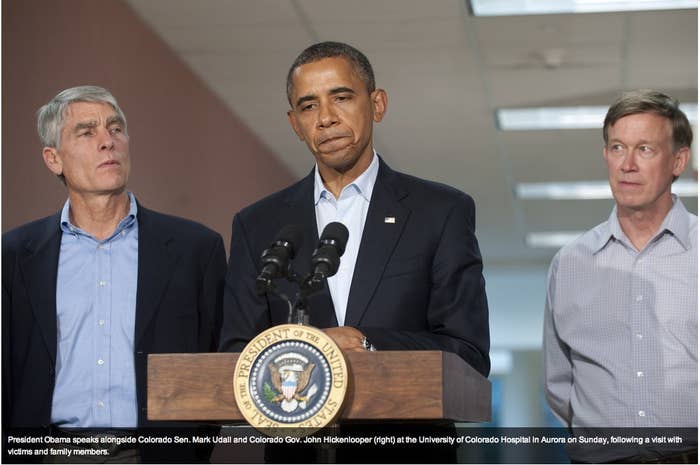 Here is the same part of Obama's 2012 Aurora visit from another angle.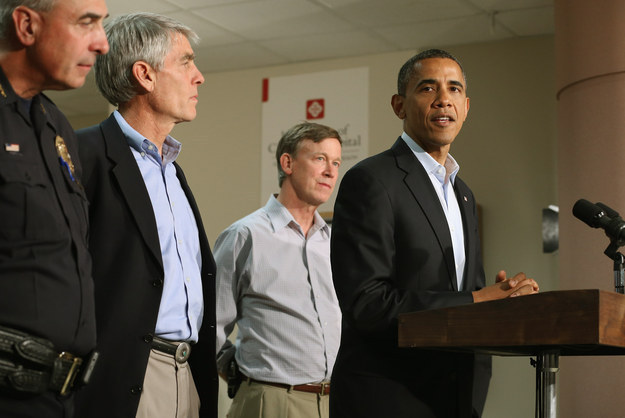 Update (5:58 PM): AFP removed the original ad from YouTube. View it below:
According to Politico, AFP is spending $280,000 to run the ad across Colorado for three weeks.
Update: In a statement, AFP called the image "unfortunate" and recut the ad.
"The image used was an unfortunate oversight which was immediately corrected as soon as it was pointed out," said AFP spokesperson Levi Russell. "The purpose of the ad is to continue to hold Senator Udall accountable for turning a blind eye to the more than 300,000 Coloradans whose insurance pans were cancelled due to ObamaCare, despite promises from President Obama and Senator Udall that they could keep them."
The updated version can be seen here.