Pamela Geller: CPAC's Muslim Board Member Is 'Worse Than Al-Awlaki'
Another year, another attack on Suhail Khan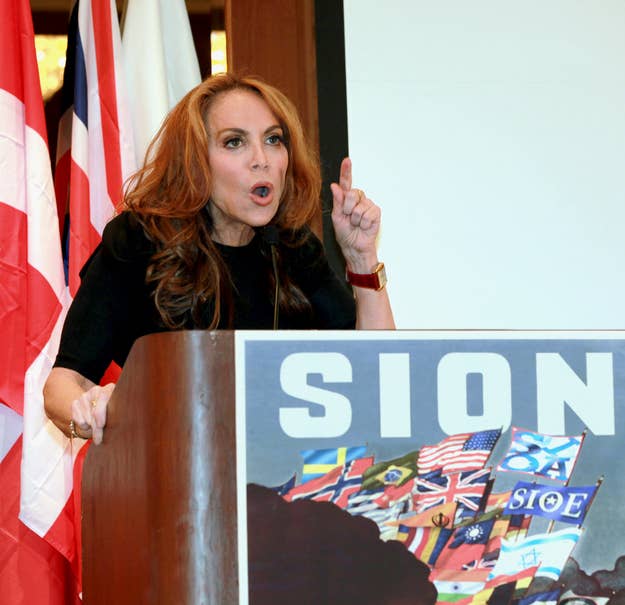 NATIONAL HARBOR, Md. — A prominent conservative activist Saturday accused of Muslim conservative of waging a "stealth Jihad" against the movement, warning his position as a board member of the influential American Conservative Union is more dangerous than the American-born al Qaeda leader killed in a US drone strike.
"Am I saying that Suhail Kahn is as bad as [Anwar] Al-Alwaki? He's worse," conservative blogger Pam Geller said at a CPAC panel. ACU puts on the annual gathering of conservatives.
"Listen to me. He's worse because look what he's done to this conference. Look at the influence that they have had on this conference...It's Stealth Jihad."
The panel, sponsored by Breitbart.com, was called "The Uninvited" because Geller and other speakers who warned against Kahn were not invited to speak at official CPAC events. At previous CPACs, Geller and others have offered similar attacks on Khan, warning that he and fellow ACU board member Grover Norquist are aiding the Muslim Brotherhood.
Norquist brushed aside those attacks Saturday.
"You can't get worked up about it, because they're not important enough to dislike," Norquist said. "But it's sad ... none of those people are part of the modern conservative movement. They never have been."
Norquist declined to refer to Geller by name.
"There are always people who try and poach on CPAC and I guess the woman from New York has several times that she was being banned or something," he said. "And everyone's going, 'what? we don't know who she is. We didn't know that she's banned.'"