Obama's Republican Allies On Cuba
While many in the conservative base stew over the president's decision to end half a century of frosty relations with Cuba, the list of Republicans in Washington on board with the plan is growing.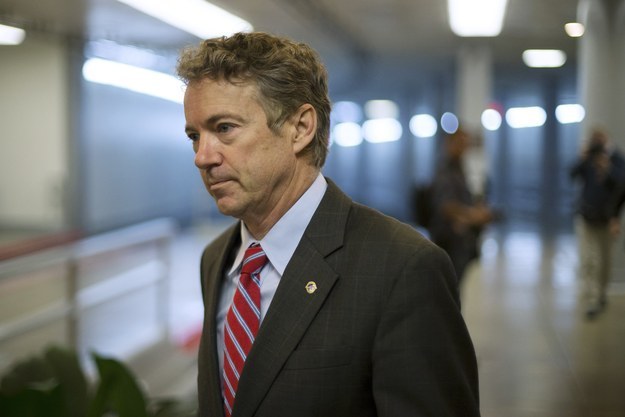 There's little doubt many, if not most, prominent Republicans plan to rage against the Obama administration's surprise decision to open formal relations with Cuba when the new Congress is seated in January and out on the nascent 2016 campaign trail. But that effort is being stymied somewhat by a growing list of Republican allies for the Cuba move the White House is closely tracking.
On Thursday, Kentucky Sen. Rand Paul became the latest Republican to sign on to the rebuilding of ties with Cuba. Paul's libertarian streak puts him in positions that are often at odds with more mainline conservatives on foreign policy issue.
But Paul is not alone: The White House list of Republicans considered supportive of the Cuba effort based on their public statements, according to a senior official, now includes Arizona Sen. Jeff Flake, South Carolina Rep. Mark Sanford, and Utah Rep. Jason Chaffetz. The administration also notes Republican-leaning organizations like the U.S. Chamber of Commerce and The Farm Bureau have been supportive.
The White House clearly relishes the Republican support, especially from a group of Republicans generally not known for being centrists or shying away from criticizing Obama or his administration. Administration officials tweeted out supportive Republican comments as they emerged following the Cuba announcement.
Still, the list of Republicans backing Obama's new Cuba strategy is small, especially considering the vocal and consistent opposition among Cuba embargo supporters in both the GOP and Democratic Party since the White House announcement. Paul is the only potential Republican presidential candidate to publicly embrace lifting the Cuba embargo (a position his father found himself in at a Republican presidential debate in January 2012.) Floridians Jeb Bush and Sen. Marco Rubio strongly condemned the Cuba shift as did Texas Gov. Rick Perry.
The administration is prepared to defend its Cuban actions against the onslaught. On Thursday, White House Press Secretary Josh Earnest called out Rubio for his past support of using open diplomatic ties with China to help perpetuate democracy and human rights there, a position Earnest suggested made Rubio's opposition to the new Cuba policy — which the administration says will help speed changes to Cuba's widely criticized record on human rights and democracy — hypocritical.
"It occurs to me that it seems odd that Sen. Rubio would be reluctant and in fact actively seeking to block the appointment of an ambassador to Cuba when earlier this year he voted to confirm the ambassador to China that the president nominated," Earnest said.