Obama's Post-Shutdown Message To GOP: "Win An Election, Push To Change It, But Don't Break It."
The president tells Congress to ignore "the bloggers" and come together.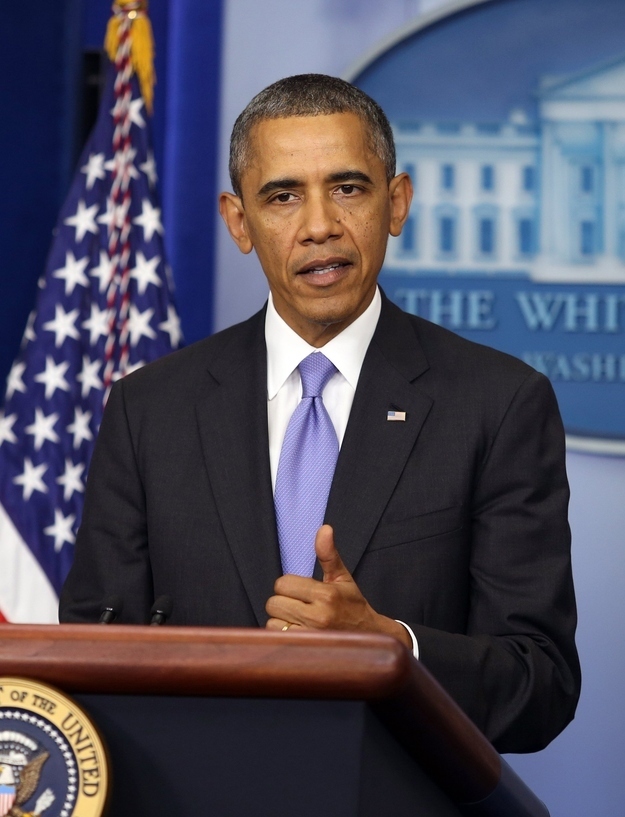 WASHINGTON — President Obama doesn't want much after the long government shutdown and budget crisis that brought the country dangerously close to defaulting on its debts. On Thursday, all he said he wants is a fundamental change in the way Washington does business.
"There's been a lot of discussion lately of the politics of this shutdown. But let's be clear: There are no winners here," Obama said in his first comments since signing the bill reopening the government after a 16-day closure. "These last few weeks have inflicted completely unnecessary damage on our economy. We don't know yet the full scope of the damage, but every analyst out there believes it slowed our growth."
In the final months before the 2014 election season starts in earnest, Obama called on Congress to focus on three main legislative goals: crafting a budget both houses can pass, getting House votes for immigration, and a Farm Bill. To make that happen, Obama said, members will have to focus on something other than their base.
"Now that the government has reopened and this threat to our economy is removed, all of us need to stop focusing on the lobbyists and the bloggers and the talking heads on radio and the professional activists who profit from conflict, and focus on what the majority of Americans sent us here to do," Obama said, "and that's grow this economy; create good jobs; strengthen the middle class; educate our kids; lay the foundation for broad-based prosperity; and get our fiscal house in order for the long haul."
Obama said the very real economic impacts of the shutdown and flirtation with default ought to be enough for his opponents to abandon the tactic of using the debt ceiling and government funding to push their agenda.
"You don't like a particular policy or a particular president, then argue for your position, go out there and win an election," he said. "Push to change it, but don't break it. Don't break what our predecessors spent over two centuries building. That's not being faithful to what this country's about."