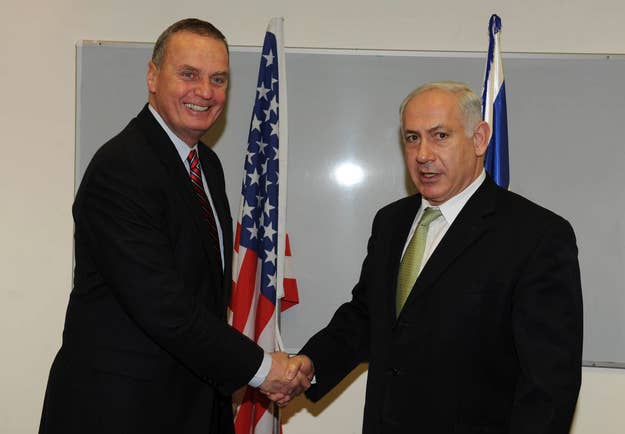 WASHINGTON — President Obama's former national security adviser will testify Thursday at a Senate hearing on the Keystone pipeline. He's expected to make the case for building the pipeline.
Jim Jones, a retired Marine Corps commandant, served as Obama's first national security adviser. He left the administration shortly before the 2010 midterm elections. Now he's a top lobbyist for the American Petroleum Institute and the U.S. Chamber of Commerce with a focus on Keystone.
Jones is on the list of witnesses at a Senate Foreign Relations Committee hearing on the Keystone project slated for Thursday.
A representative for the committee did not immediately respond to a request for comment on Jones' scheduled testimony or which senator on the committee requested he attend.
Environmentalists have been pushing Obama to reject Keystone, while trade groups have been pushing for him to approve it. The State Department is currently conducting a review of whether or not the project, designed to carry oil from across the Canadian border to the U.S. Gulf Coast, is in the national interest. The White House has rebuffed questions about the project ahead of the State Department determination.
Since taking the lobbying job, Jones has said that the pipeline project is good for national security.
"A fact of life in the 21st century is that national security and global stability depend on prosperity — at home and abroad," he told the Minneapolis Star-Tribune last year. "These objectives can't be achieved without ample and affordable supplies of energy. It's clear that energy is a strategic economic and security issue for our country that will shape our prospects — economic and security — in the decades to come."