Callers Into Obamacare Help Hotline Get Wait List
In the final hours of 2015 open enrollment of the Affordable Care Act, a high call volume leads to a waitlist, and assurances that they could still sign up for coverage. UPDATE: Obama administration extends deadline for people unable to complete registrations.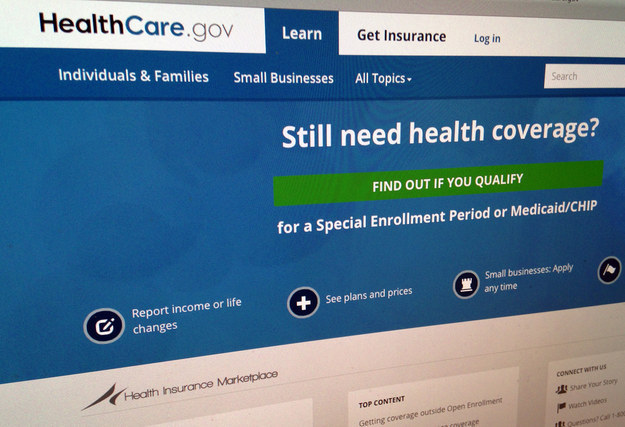 WASHINGTON — Phone calls to the Obamacare telephone assistance line Sunday night, the final hours for Affordable Care Act enrollment this year, were met with an automated request to leave a phone number — and a promise that missing the deadline wouldn't result in a penalty.
"We apologize for the inconvenience. Due to high call volume, you'll be asked to leave your phone number," a recorded voice said in response to multiple attempts to connect through the federal health insurance marketplace phone number. "There's no need to call us back, a marketplace representative will call you when call volume is lower."
"Don't worry," the message went on. "This will hold your place in line, and you can still get 2015 coverage."
After a phone number was entered, the automated system then asked if a caller wanted the marketplace representative to call back "in the morning or the evening."
The Affordable Care Act website struggled a bit on the final day of enrollment. A representative for the Department of Health and Human Services told reporters Saturday night that an issue where users couldn't complete their application due to a spotty income verification service had been "resolved."
On Sunday night, the Obamacare website appeared functional for a first-time user attempting to purchase insurance. There were some reports of users with existing accounts having trouble logging in. Those users were told to call the marketplace and leave their phone number through the automated system for a call back later.
On Saturday, the HHS official promised that applicants in the midst of the process by Sunday's deadline — 12:00 a.m. PT Sunday — would be allowed to finish and not face penalty, even if their applications came in after enrollment officially closed.
"If a consumer was unable to submit an application because their income could not be verified due to this or had any other technical issue that prevents enrollment before the deadline, we plan to provide them with a special enrollment period," the official wrote in an email. "Additional information will be provided to those consumers in the coming days."
That dispensation appeared Sunday night to extend to anyone who called the federal marketplace and left their phone number before the deadline. An HHS representative declined to comment on the record. During the last open enrollment period, plagued by the disastrous rollout of the Obamacare website, some applicants unable to complete their enrollment due to site problems were granted special dispensation to sign up after the deadline.
Update: On Monday, HHS extended the deadline for users trapped in enrollment system to Feb. 22.
"For those consumers who were unable to complete their enrollment because of longer than normal wait times at the call center in the last three days or because of a technical issue such as being unable to submit an application because their income could not be verified, we will provide them with a time-limited special enrollment period for March 1 coverage," an HHS spokesperson said Monday morning in a statement.