Obamacare Allies: All Health Care Coverage Is Good Coverage
The White House and its allies say the bad coverage of Obamacare is only making the program better-known.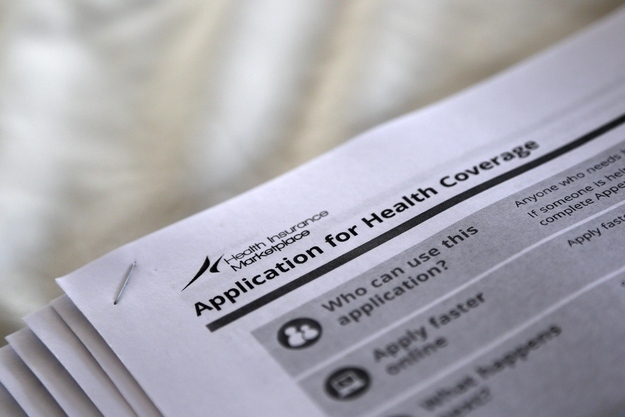 WASHINGTON — The White House has a message for critics of Obamacare: keep it coming.
"Oddly, some data has shown that all the coverage about it has actually increased interest in 'Obamacare' and the Affordable Care Act [and] made people more aware of the affordable options available to them," White House Press Secretary Jay Carney told reporters Tuesday. "So I guess that's not the desired way to make that happen but we'll take it."
Carney admitted negative coverage of the rollout of HealthCare.gov hasn't been ideal for selling Obamacare but it has peaked interest for some. Asked to defend White House messaging that the website would be like Kayak or other shopping sites, Carney said the phrasing wasn't meant to be taken literally.
"I think it's important to remember...that the purpose here wasn't to do anything beyond encourage people to make themselves aware of the options available to them," he said. "And, you know, the fact that the website has had the troubles it's had makes that a greater challenge."
The White House isn't the only one saying that the bad press for the Obamacare rollout has turned out to be good publicity for health care reform. Aaron Smith, executive director of the Young Invincibles, a group focusing on getting young people to buy health insurance, said something similar to BuzzFeed in an interview last week .
"All the noise about HealthCare.gov has certainly got the website out there quite a bit," he said. He added that the coverage was partially responsible for "a pretty tremendous amount of interest" his group is seeing from its target enrollment group.
The Young Invincibles are planning to start partnerships with community colleges next month to recruit young enrollees into Obamacare, which Smith said means much of the outreach to young people will come during the period that administration officials say the experience on HealthCare.gov will be greatly improved.
Critics of the Affordable Care Act and Republicans in Congress have insisted the glitchy rollout of Obamacare proves their point that the law is too large and too complicated to work. They say the problems with Obamacare could ground the law before the enrollment process becomes more functional.
Recent polling suggests the law's supporters may have a point, however. A Bankrate.com survey released this week found public interest in the ACA is rising as critics pound on its deficiencies.
"Asked their response to recent developments related to the law, including the 24/7 news coverage of the congressional fireworks that preceded the opening of the new state health exchanges, 51 percent of respondents — Democrats and Republicans alike — say the uproar and the bumpy opening made them more curious about Obamacare," wrote Bankrate's Jay MacDonald. "Just four percent say they're less interested."