White House: Republicans Won The Election, We Won The After-Election
Senior White House adviser Dan Pfeiffer: "We feel very good about how the last two and half weeks have gone."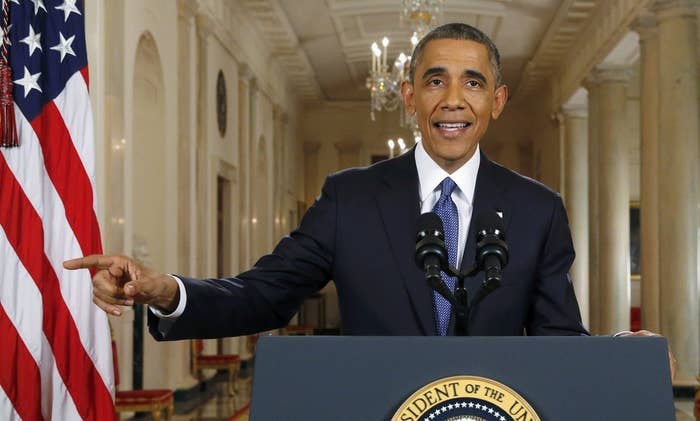 WASHINGTON — President Obama's strategy of rolling out progressive policy after progressive policy this month has successfully stolen the thunder from Republicans after their sweeping mid-term victory, a top White House adviser said Friday.
"We feel very good about how the last two and a half weeks have gone here," Dan Pfeiffer, Obama's senior adviser, told reporters Friday. "Typically when you have a change in power in Congress, the new congressional majority dominates the conversation and drives the discussion. Since essentially right after the election it's been the president who has been driving the discussion in this town, moving forward aggressively on core priorities."
After the Nov. 4 election, when Republicans seized the majority in the Senate and widened their majority in the House, there was talk from both sides of bipartisanship and compromise in Washington. Since then, Obama has rolled out a new nominee for attorney general, taken a very progressive stance on net neutrality, reached a historic climate change deal with China, and, last night, introduced an executive plan on immigration that inflamed the GOP.
"We're going to be looking for opportunities to work with the Republicans," Pfeiffer said at a reporters' roundtable sponsored by the Christian Science Monitor, "but we've also made it clear where we have authority to act, and where we can do what we can to move the ball forward, we're going to do that."