Obama Urges Patience On Veterans Health Care Scandal
The president hints that big changes are coming to the VA, but he says it's going to take some more time before they do.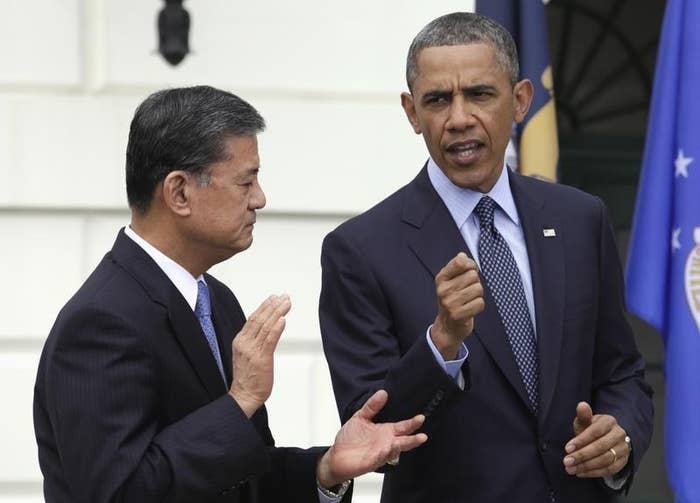 WASHINGTON — In his first public comments on the Veterans Affairs hospital scandal in weeks, President Obama said Wednesday he was personally angered by allegations that hospital officials doctored paperwork to cover long wait times for veterans seeking care. But he said demands for immediate firings were unrealistic and urged patience while investigations of the allegations take their course.
"I know people are angry and want swift reckoning but we have to let investigators do their job," Obama said in a brief press conference at the White House.
Some Republicans and other White House critics have called for Obama to fire retired Gen. Eric Shinseki, the head of the VA since 2009. The president kept Shinseki on the job Wednesday.
"Eic Shinseki has been a great solider and no one cares about our soldiers more than Eric Shinseki," Obama said.
Despite the kind words, Obama suggested that results of an external review of the VA run by top White House official Rob Nabors could result in firings.
"If these allegations prove to be true, it is dishonorable it is disgraceful and I will not tolerate it period," Obama said of the alleged falsified paperwork.
The hospital delays are just one of a raft of complaints veterans have about the VA bureaucracy and its ability to handle problems internally. Obama defended his administrations efforts to reform the VA, and warned that the system would be further stressed by returning veterans from Iraq and Afghanistan.
"It's been a problem for decades and it's been compounded by more than a decade of war," Obama said.
The president said reforms to the VA continue, and he expected them to result in significant improvements. But they won't come overnight, he said.
"There's not a problem out there that's not fixable," Obama said. "Sometimes it's not fixed as quickly as people would like."