Obama To Congress: I'll Take Action Myself When I Can
The president promises to act because Congress won't, but he also really wants Congress to act in his fifth State of the Union address.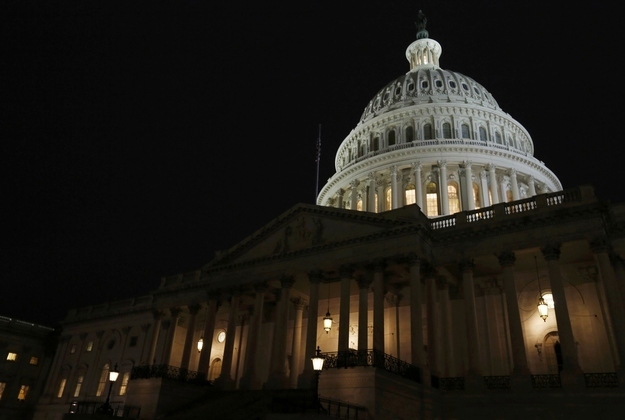 WASHINGTON — President Obama renewed a push for new immigration laws and a slate of economic proposals meant to assist lower-income and working-class families — but didn't introduce sweeping legislative proposals Tuesday in his fifth State of the Union address.
Instead, Obama laid out his plan to work around the divided legislative branch that has dashed many of his legislative goals over the past five years.
"America does not stand still — and neither will I," Obama said in the speech. "So wherever and whenever I can take steps without legislation to expand opportunity for more American families, that's what I'm going to do."
To Congress, Obama argued for the restart of unemployment benefits and an increase to the federal minimum wage — something Democrats have said they will make a priority in 2014 — highlighting individuals affected by the measures.
"This Congress needs to restore the unemployment insurance you just let expire for 1.6 million people," Obama said.
The president framed those issues as part of a larger discussion about economic inequality in the speech.
"Average wages have barely budged," Obama said. "Inequality has deepened. Upward mobility has stalled. The cold, hard fact is that even in the midst of recovery, too many Americans are working more than ever just to get by — let alone get ahead."
But in general, the new proposals outlined in the speech rely a series of much smaller — but foreseeable without congressional action — new policy programs aimed at furthering the president's overall goals like increasing wages, improving schools, and creating jobs.
Before the speech, top aides to the president sketched out a vision for an address that doesn't chastise Congress for inaction as Obama repeatedly did in 2011 when he attacked a "dysfunctional Congress" during his "We Can't Wait" executive action push. This time, the administration says, the idea is to bring Congress along with him on issues like the minimum wage, which Obama acted on unilaterally Tuesday by increasing the minimum wage new federal contractors must pay their employees to around $10 an hour.