Obama: The Gun Owners Are On My Side
A pointed rejection of the NRA in Colorado.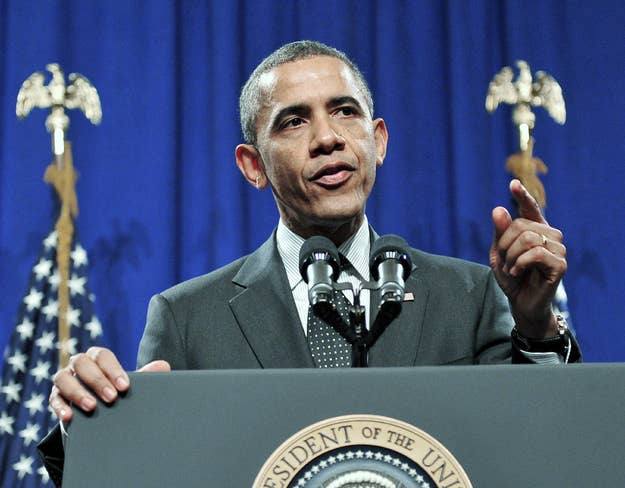 WASHINGTON — With the gun control effort showing signs of running aground in Congress, President Obama is set to deliver a direct response to those opposing new gun laws and claiming they're representing America's gun owners.
"There doesn't have to be a conflict between protecting our citizens and protecting our Second Amendment rights," Obama said in excerpts of the remarks he will deliver in Colorado Wednesday. "I've gotten stacks of letters from proud gun owners, whether they're for sport, or protection, or collection, who tell me how deeply they cherish their rights, and don't want them infringed upon — but they still want us to do something to stop the epidemic of gun violence."
The National Rifle Association has opposed virtually all of Obama's gun control laws, including proposals that poll well, like universal background checks. Surveys have shown Americans overwhelmingly support expanded background checks.
In the excerpts of his remarks, Obama also expresses support for Colorado's tough new gun laws, which the NRA and other gun rights groups opposed.
Though the shooting at Sandy Hook Elementary School in Newtown, Connecticut, and the push for new gun laws that followed it have led some moderates on Capitol Hill to buck the NRA and back expanded background checks, conservatives have continued to stand with the group, arguing that new regulations would curtail the Second Amendment. A group of Republican senators has promised to filibuster gun legislation when Congress returns from recess.
Against that backdrop, Obama and his allies have continued to call for new gun laws. White House officials have said repeatedly that the president plans to continue using political capital to sell gun control even as the odds appear to be shifting against them.
"People here in Washington may be getting cold feet," White House Communications Director Dan Pfeiffer said in an interview Wednesday. "I think on a whole host of issues Washington tends to be a lagging indicator on public opinion."
Pfeiffer said he was "still very optimistic" gun legislation will pass in Congress.