Obama Takes Charm Offensive To The Golf Course
President hits the links with two Republican senators.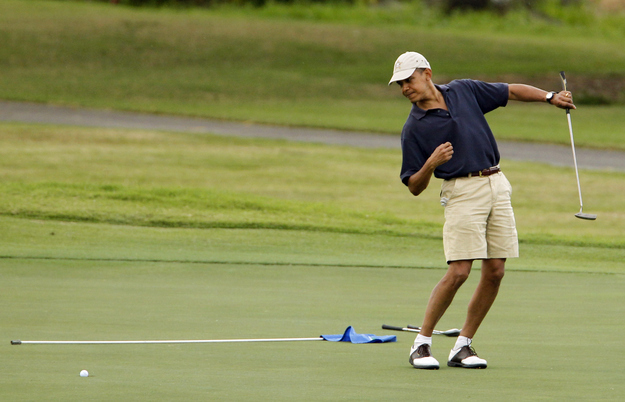 WASHINGTON — President Obama's latest outreach effort to the GOP involves one of his favorite pastimes.
Early Monday afternoon, Obama left the White House to play golf with three Senators: Republicans Saxby Chambliss of Georgia and Bob Corker of Tennessee, Democrat Mark Udall of Colorado.
Obama has been in midst of a "charm offensive" for months as he tries to break Congressional gridlock on budget issues. Past bipartisan adventures in Obama's second term involved dinners both in and out of the White House.
Obama has hit the links with Republicans before, but so far the outings haven't produced any policy breakthroughs: A much-touted golf outing with Speaker John Boehner in 2011, for example, resulted in a photo op and nothing else.