Obama To Troops: Sexual Assault In The Military Must Stop, "And That Comes From The Top"
The Commander-In-Chief says sexual assault "undermines" America's armed forces.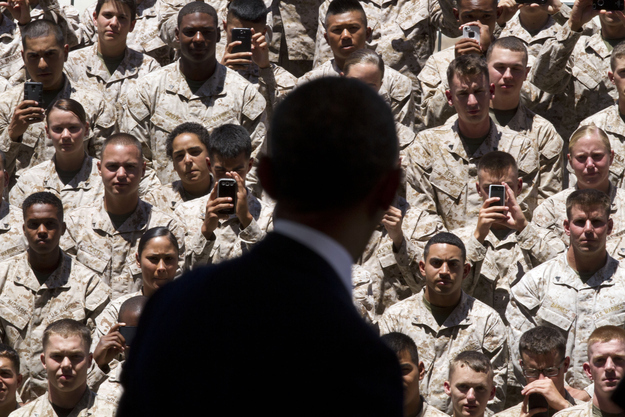 WASHINGTON — President Obama told a crowd of Marines Wednesday that sexual assault in the military will not be tolerated.
"It undermines what this military stands for and it undermines what the Marine Corps stands for when sexual assault happens within our units," Obama said, standing before an audience of Marines at Camp Pendleton in California "And that's why we are going to work together, all of us, too stop these crimes of sexual assault and uphold the honor and the integrity that defines the finest military on earth."
"That message is coming all the way from the top," Obama said.
As the military has begun to turn its attention toward reducing sexual assaults — and female Senators have taken up the cause on Capitol Hill — Obama has been forceful about eliminating the problem in speeches to military audiences. In May, he told the graduates of the U.S. Naval Academy, "If we want to restore the trust that the American people deserve to have in their institutions, all of us have to do our part."