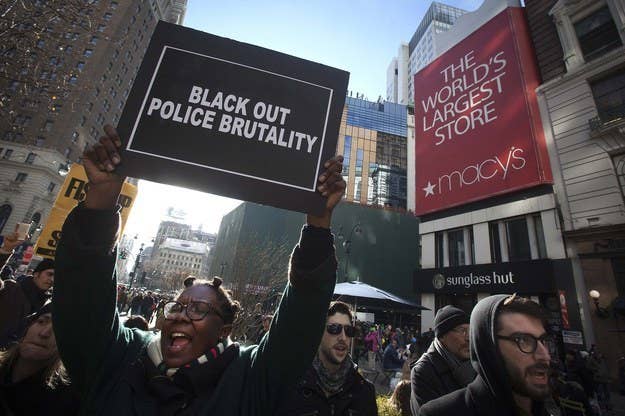 WASHINGTON — President Obama will host officials from around the country on Monday to talk about the police and how law enforcement works with communities — an issue in the national spotlight as national protests continue following the grand jury decision in Ferguson, Missouri.
A senior White House official told BuzzFeed News some Ferguson representatives will attend the meeting with Obama. A list of attendees will be provided to reporters Monday, the official said.
The meeting, announced Sunday evening by the White House, came as a surprise to St. Louis Alderman Antonio French, who has emerged as a leading voice of protesters in Ferguson.
"I don't know anything about this meeting," French said in a text message conversation with BuzzFeed News Sunday night. "First I've heard of it."
Neither French nor anyone from his group, #HealSTL, were invited to the White House meeting, he said.
The situation in Ferguson prompted the White House event, a senior administration official told reporters in an email Sunday announcing the event.
"Recent events in Ferguson, Missouri and around the country have shined a spotlight on the importance of strong, collaborative relationships between local police and the communities they protect and serve," the official said. "As the country has witnessed, disintegration of trust between law enforcement agencies and the people they protect and serve can destabilize communities, undermine the legitimacy of the criminal justice system, undermine public safety, create resentment in local communities, and make the job of delivering police services less safe and more difficult."
New York City Mayor Bill de Blasio announced Sunday he would be among those at the White House meeting. New York has faced scrutiny over, in particular, the September death of Eric Garner, a man placed in an apparent chokehold by police officers.
The senior administration official suggested Monday's meeting will also serve as the next chapter in Obama's ongoing examination of federal programs that send military surplus equipment to local police forces.
"In August, President Obama ordered a review of federal funding and programs that provide equipment to state and local law enforcement agencies and tomorrow afternoon, President Obama will meet with members of his Cabinet to further discuss these issues and actions the Administration is taking," the official said.
The White House event will also include an Oval Office meeting with Obama and "young civil rights leaders to discuss their efforts and broader challenges we still face as a nation including the mistrust between law enforcement and communities of color," the senior administration official said.