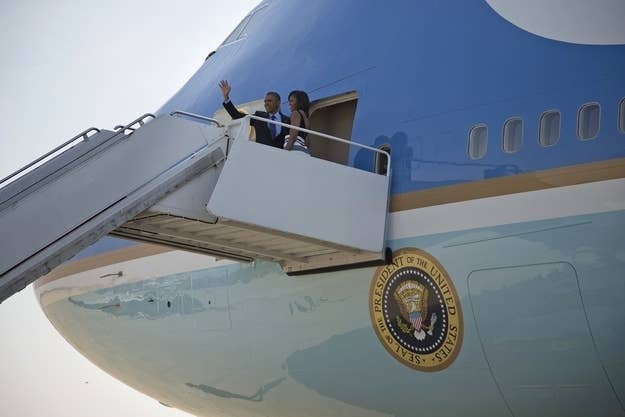 WASHINGTON — Like many Americans, President Obama hoped to track the Supreme Court's landmark rulings Wednesday online. Unlike most Americans, he hoped to do it via the internet connection on the flying White House known as Air Force One.
The plane had other plans.
White House Press Secretary Jay Carney told reporters accompanying Obama on his trip to Africa this week aboard Air Force One that the plane's internet connection dropped out just before the rulings came down, forcing White House staff to inform the president of the decisions by phone.
"We lost connectivity right at the critical moment. We also lost Internet connectivity briefly," Carney said. "But we were able to learn via telephone."
After learning of the decisions, Obama called Edie Windsor, the plaintiff in the DOMA case as well as Chad Griffin, president of the Human Rights Campaign. The call to Griffin became Obama's first public comments on the ruling when it was broadcast live on MSNBC.
Carney said Obama "was obviously pleased" by the rulings when told of them. "He believes that this is a very good day for civil rights in our country and was just glad to see the decisions come down as they did," Carney said.