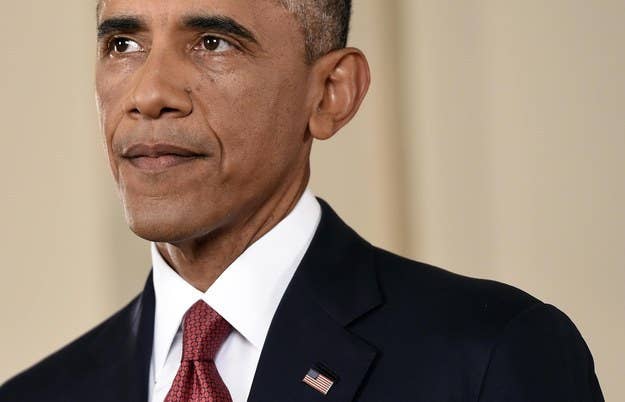 WASHINGTON — President Obama will not tout his war on ISIS on the campaign trail, senior administration officials said Monday.
Officials noted recent polling showing Americans support the president's plan to go after ISIS with U.S. airstrikes, military aides for Iraq's government and Syrian rebels, all backed up by a coalition of other nations. Polls have shown majorities support the plan but also doubt that it will work.
The strong public support for Obama's decision to engage ISIS militarily is a bright spot for a president suffering from lagging poll numbers ahead of the 2014 midterm elections. But at a background briefing with reporters, senior administration officials said the president would not turn it into a campaign push.
Obama has enjoyed at least some bipartisan support for engaging ISIS, and the White House has insisted throughout the lead up to the airstrikes that politics did not play a part in Obama's decision-making. Both Obama and his predecessor George W. Bush used national security policy extensively on the campaign trail in the past.
Though the elections are less than two months away, the senior administration officials said not to expect Obama to hit the trail for several weeks. Using Obama as a surrogate for Democrats is tricky this cycle with his party trying to hold Senate seats in states where the president is deeply unpopular. Even with the difficulties, Officials said Obama would be a part of the Democrats' get-out-the-vote strategy, participating in campaign events in the final month before Election Day.
Officials said they were cautiously optimistic about the Democrats' changes to hold the Senate in the fall, noting polling showing Democratic incumbents holding on to slim leads in several key states. An official said the landscape this month was improved over last month, when it looked like Republican challengers would be able to pull away in some places where the races have remained tight.