Obama: I'm Ready To Work With Congress On Syria
As Congress promises to rewrite Obama's war authorization, the president says he's willing to deal.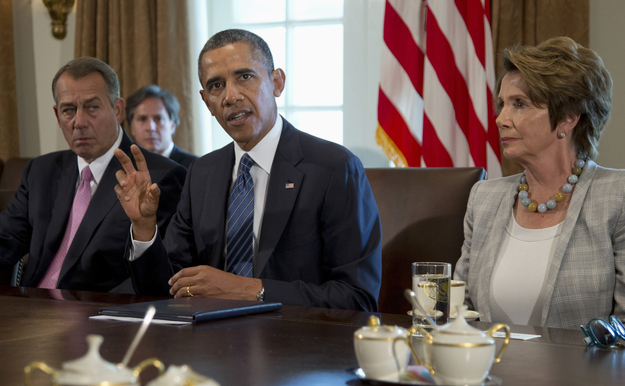 WASHINGTON — President Obama met with congressional leaders Tuesday about Syria, telling reporters before the meeting he's willing to negotiate over an authorization for military strikes, up to a point.
"I would not be going to Congress if I wasn't serious about consultations and believing that by shaping the authorization to make sure we accomplish the mission we will be more effective," Obama said. "And so long as we are accomplishing what needs to be accomplished, which is to send a clear message to [Syrian President Bashir] Assad, degrading his capabilities to use chemical weapons not just now but in the future, as long as the authorization allows us to be able to do that, I'm confident that we'll be able to come up with something that hits that mark."
The comments came as members of Congress in both parties signaled an interest in rewriting the war authorization proposed by the White House over the weekend to put limits on what they said was "open-ended" language.
Congress is expected to vote on the authorization sometime next week, and the White House is expected to lobby hard for passage before then. The White House has not said what would happen if Congress votes against authorizing strikes, but administration officials have said that no matter what Congress does, the president still has the right to strike Syria as he sees fit.
Still, Obama said Tuesday he wants to have a conversation with the American people about Syria through the congressional vote, and he sought once again to reassure a war-weary nation that what he is proposing is "a limited, proportional step" and not the first shots of another drawn-out conflict.
"This is not Iraq, and this is not Afghanistan," Obama said.
The president said he was confident Congress will vote for authorization, and that the vote will send a signal to the world that the country is united behind attacking Assad's regime.
"We will be much more effective, we will be stronger, if we take action together as one nation," Obama said.