Obama: "American People Will Say A Prayer For Boston Tonight"
Investigations are ongoing, president says.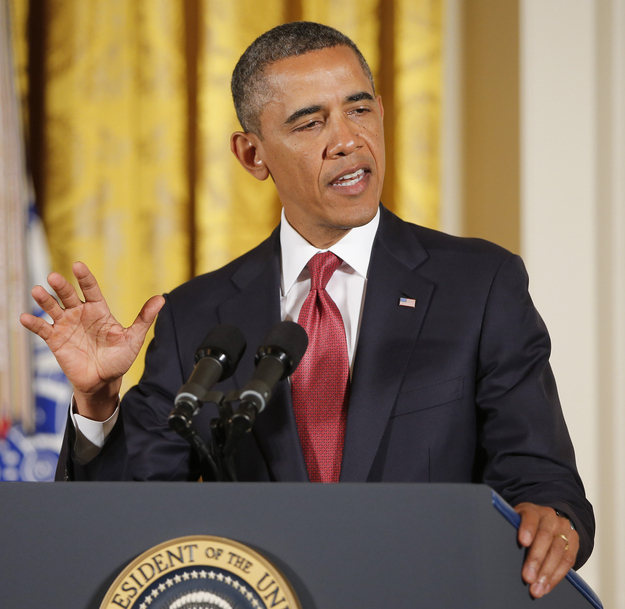 WASHINGTON — President Obama expressed condolences to the victims of the explosions in Boston in a brief address to the nation Monday, but held off on identifying the incident as "terrorism."
"We stll do not know who did this, or why," Obama said. "People shouldn't jump to conclusions before we have all the facts."
Obama met with his national security team in the hours following the explosions at the Boston marathon. Security at the White House was tightened as well. Pedestrian traffic was barred on the street in front of the White House, and White House security sealed the street with police tape.
Obama said he had discussed the situation in Boston with Congressional leaders.
"I've updated leaders of Congress from both parties, and we reaffirmed that on days like this there are no Republicans or Democrats, we are Americans, united in concern or our fellow citizens," he said.
Obama called the deaths in Boston "senseless" and said those responsible will be brought to justice.
"We will find out who did this, we will find out why the did this," Obama said. "Any responsible individuals, any responsible groups, will fill the full weight of justice."
For now, Obama said the country should focus on concern for the victims.
"The American people will say a prayer for Boston tonight," he said.