Obama, Biden Push House Republicans On Immigration At Cinco De Mayo Festivities
Be more like those other Republicans, basically.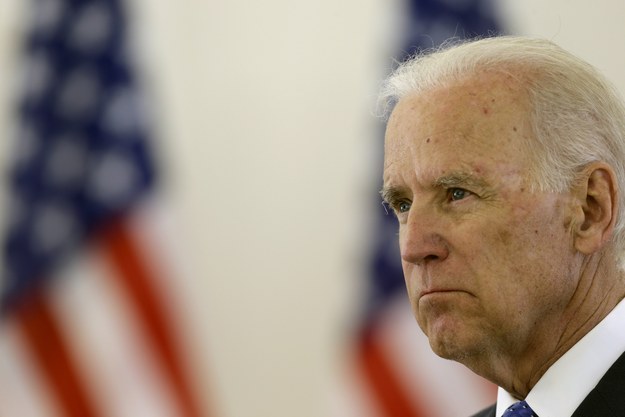 WASHINGTON — The message from President Obama and Vice President Biden on Cinco De Mayo: House GOP caucus, act more like those other Republicans willing to act on major legislative immigration action.
Biden kicked things off early Monday at a breakfast event hosted at his official residence at the Naval Observatory, directly calling on House Speaker John Boehner to allow a vote on immigration he's hinted his caucus is too nervous to cast.
"It's time for John—he's a good man, John Boehner—to stand up and other Republicans to stand up. Not for us to stand up. We've already stood up. We've been right there. We stood up," Biden said. "It's time for him to stand up, stand up at not let the minority—I think it's a minority—of the Republican Party in the House keep us from moving in a way that will change the circumstances for millions and millions of lives."
Biden referred to previous comments on immigration that ignited a firestorm in some corners of the conservative internet. Speaking to the U.S. Hispanic Chamber Of Commerce, Biden said the estimated 11 million undocumented immigrants in the U.S. "are already American citizens to me."
Biden said that was an idea Republicans could agree with, though the Republican he cited was far removed from the current political landscape.
"And I know I was criticized for saying a couple of months ago in Florida that these 11 million folks in the shadows are already Americans and I got pretty roundly criticized for that. But they are Americans. They may not be citizens, but they are Americans," Biden said. "In the definition of Teddy Roosevelt, he said Americanism is not a question of birthplace or creed or line of descent, it's a question of principles, idealism, and character. And I would argue that those 11 million folks who have been here breaking their neck, working hard, they are Americans."
At a White House Cinco de Mayo event in the evening, Obama also cited Republican supporters of new immigration policies while urging the House GOP to act.
"So far the Republicans in the House have refused to allow meaningful immigration reform to move forward at all. We know there are Republicans in the House who want to do the right thing," Obama told a room full of prominent Latinos and political organizers. "I'm going to work with everybody who's serious about strengthening our borders, modernizing our legal system, keeping more families together, and getting this done."
Obama suggested that action on immigration needed to come soon before Washington plunges headlong into electoral politics.
"I need all of you to go out there and mobilize particularly over the next two months. Tell them to get on board," he said. "Get on board with business leaders and faith leaders, law enforcement, Republicans and Democrats across the country. Say yes to fixing our broken immigration system."