Obama, Biden Briefed On Situation In Boston
As news breaks in Boston, White House staff convene.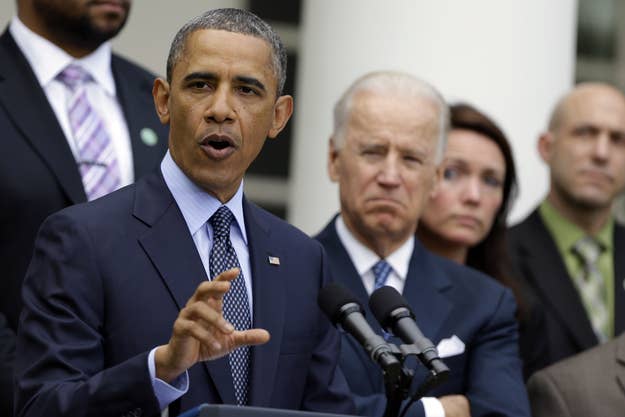 WASHINGTON — President Obama and top aides met Friday morning in the Situation Room for updates on the developing situation in Boston. Vice President Biden and Attorney General Eric Holder also attended the running briefings.
From the White House pool report:

Shortly after 9:45AM, the President, joined by Vice President Biden, convened a briefing in the White House Situation Room with his national security team on developments in the investigation as well as the events in Boston and Watertown, MA. Participating in the briefing are Attorney General Eric Holder, FBI Director Robert Mueller, Chief of Staff Denis McDonough, National Security Advisor Tom Donilon, Assistant to the President for Homeland Security and Counterterrorism Lisa Monaco, Deputy National Security Advisor Tony Blinken, Deputy Chief of Staff Alyssa Mastromonaco, Deputy National Security Advisor For Strategic Communications Ben Rhodes, Deputy Counsel to the President Avril Haines and National Security Advisor to the Vice President Jake Sullivan. Homeland Security Secretary Janet Napolitano, Secretary of State John Kerry, and CIA Director John Brennan joined by video conference. The briefing is currently underway. This morning's briefing is a follow-up to the regular briefings that the President received through the night as he was routinely updated on the investigation.
Early Friday morning, a White House official told reporters Obama had been briefed through the night on developments in Washington.