Obama Administration: 700,000 Have Completed ObamaCare Application
But that doesn't mean they've signed up for health insurance yet.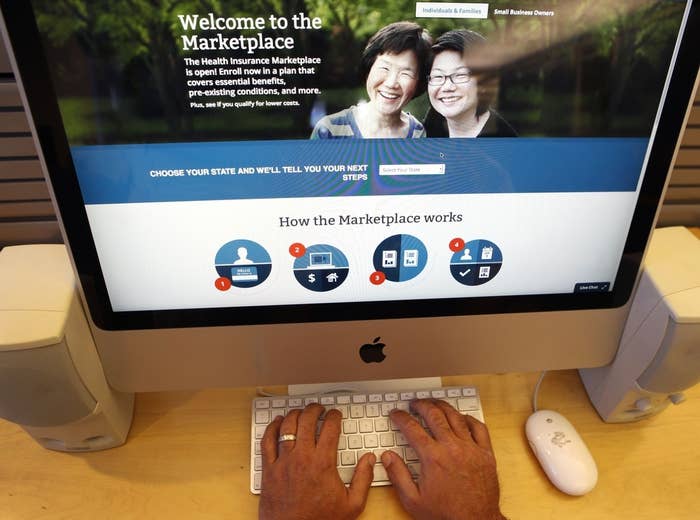 WASHINGTON — The Obama administration said Thursday "nearly 700,000" Americans have completed Obamacare applications since enrollment began Oct. 1.
That doesn't mean 700,000 people have purchased health insurance, however.
"The way that we are defining completed application means someone who has gotten through the full application process and gotten their eligibility determination," Julie Bataille, communications director for the Centers for Medicare & Medicaid Services at the Department of Health and Human Services, told reporters on a conference call Thursday.
Bataille said the 700,000 came both from state-run marketplaces as well as the federally run enrollment system, which has been plagued with delays since enrollment began at the beginning of the month. In the eyes of the administration, she said, a completed application means a user has the tools to determine how much insurance will cost them under the Affordable Care Act and can begin the process of selecting a plan from a private insurer and eventually purchasing it.
"The consumer completes their application at the end of their application process they get their eligibility determination that either tells them what tax credits they would be eligible to receive or if they are assessed to be eligible for Medicaid and CHIP, that is really then the point when consumers can begin their shopping process and experience. So knowing what the amount of their tax credit is allows them to then understand the costs of their months premiums as they move forward and select their plans," she said.
"So the number I was referring to earlier that nearly 700,000 applications are completed means that's the number of consumers across the country in the [federally-run system] and the state marketplaces that have completed that full application process, gotten their determination to either know that they have a tax credit or are medicaid and CHIP eligible," she said.
On the call, Bataille didn't answer a couple of questions about whether Health and Human Services Secretary Kathleen Sebelius knew about the problems with HealthCare.gov before the site launched and declined to give any further details on the so-called Tech Surge team helping to get the site up and running now. The administration announced former White House official Jeff Zeints is heading up the surge, but Bataille declined to give details on who exactly is helping improve the site now beyond him.