WASHINGTON — Two conservative groups are using a photo of President Obama visiting a Colorado hospital after the Aurora movie theater shooting in a new series of negative ads attacking Democratic Sen. Mark Udall.
When the Koch-funded Americans For Prosperity used the same image in an April ad campaign, the group called it "an unfortunate oversight."
Now the photo is back in advertising in Colorado, popping up in a social media campaign run by AFP and brand new negative TV spot funded by the Koch-backed Freedom Partners Action Fund.
The original wire photo, taken July, 2012, at University of Colorado Hospital in Aurora.
A cropped version of the photo of Obama at the Aurora hospital appears 16 seconds in.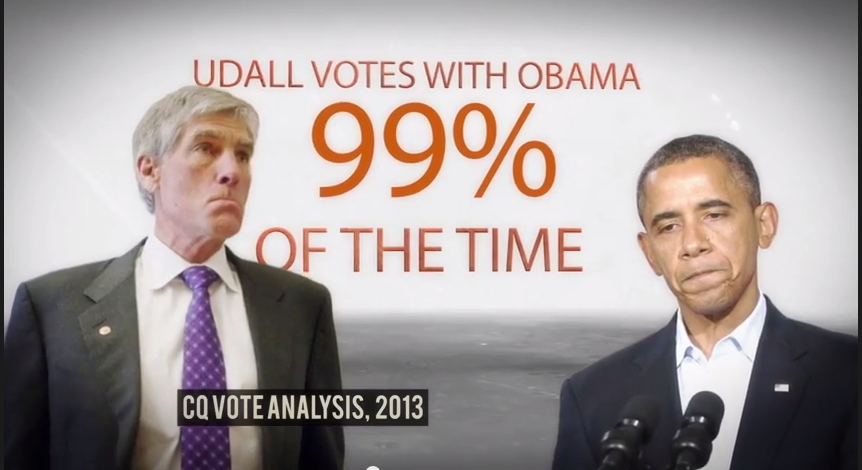 AFP's Colorado arm also used the whole image in an Oct. 6 Twitter campaign.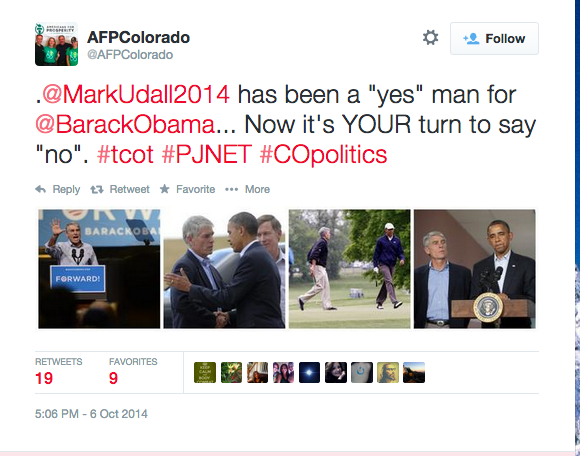 Update, 5:30 PM: Freedom Partners Action Fund says its removing the image of Obama.
"The photo of President Obama has been removed and is not included in the final draft that will begin airing tomorrow," a Freedom Partners spokesperson told BuzzFeed News.