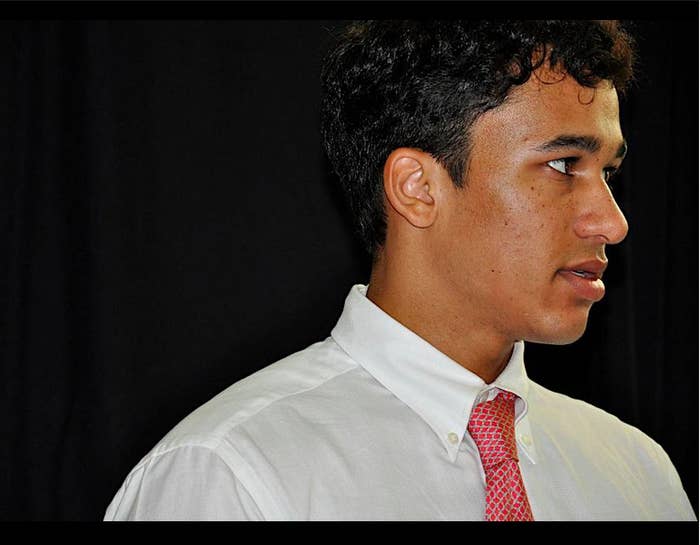 WASHINGTON — A significant part of the Republican Party's future rests on the shoulders of Raffi Williams, the 24-year-old son of Fox News' Juan Williams.
Not long after RNC chair Reince Priebus admitted his party has been unable to appeal to the youth and minorities, Raffi Williams got the job of selling the GOP to youth outlets and the African-American press as a deputy press secretary.
He admits making young and black voters consider voting Republican is a tall order. But Williams told BuzzFeed a visible African-American media outreach program can reap political rewards for the GOP beyond the black vote.
"I think it's a slow process. If you expect us to get a ridiculous amount of African-Americans in the next election, that's not going to happen probably," he said. "But we can start to make inroads, and the more inclusive we are as a party, the better optics we get to other demographics as well — not just African-Americans — and that helps us in the long run."
Williams knows politics, having grown up in Washington, D.C., with a famous pundit for a dad. He's also a rising star in the GOP. In 2012, he worked for Michigan Rep. Dan Benishek's successful reelection campaign and served as deputy communications director for the conservative Republican Study Committee before joining the RNC just a couple weeks ago. Black Enterprise just named him one of "10 Black Republicans You Probably Don't Know But Should."
Freshly into his new job, Williams says he's still putting together his plan of attack, especially when it comes to finding a way into the minds of young voters.
"You can't just Google 'young outlets' or 'youth outlets,'" he said. "You have to go and kind figure out, well, where are they going? What are they interested in? A lot [of youth-centric media] has nothing to do with politics and doesn't cover politics."
The RNC has struggled to embrace minority outreach in the past, and continued opposition to same-sex marriage and other social stances threaten to keep young voters from considering GOP. But Williams said the mood inside the RNC is enthusiastic in the days following Priebus' report detailing the party's failings.
"It's good. People are excited about it and really try to figure out what the best way to do it is," he said. "Now we're in a lot of the planning stages for implementing the autopsy report as it is."
Williams says party leaders have embraced his goal of expanding the GOP's outreach to sometimes reluctant audiences.
"So it's about making those new connections and getting the support I need. People are really enthused about it," Williams said. "And that's a nice thing for me. I didn't know what I was walking into exactly, but from the chairman on down, everyone is so on board with this."