John Kerry Not Talking About Chechnya Ties To Boston Bombing
Secretary of state steers clear of foreign policy implications after Boston bombings.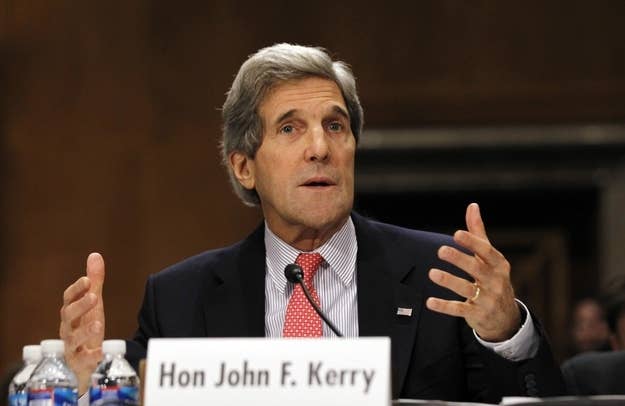 WASHINGTON — While the media's focus turns to the suspected Boston bomber's Chechen heritage, America's top diplomat is steering clear.
At a press conference Friday, Secretary of State John Kerry deflected questions about Chechnya and the foreign policy implications of the Boston bombings. Kerry was asked directly if he had been in contact with Russia or any other foreign governments after news broke about the heritage of the suspected bombers.
Kerry didn't answer.
"At this point, law enforcement officers are carrying out an ongoing investigation, and frankly they're at critical stages here, and it would just be entirely inappropriate for me to the commenting on the tick-tock or the larger issues outside of it," Kerry said. "The FBI is the lead entity with respect to this investigation and they will lay out the details of contacts and information at the appropriate moment."
"I'm not going to get into speculation," Kerry added.
A former Massachusetts senator, Kerry opened the press conference with an emotional reaction to the events in Boston.
"We've been in a direct confrontation with evil," Kerry said of the past week in the news.