Joe Biden Loves John McCain
After he stands with the White House on guns and immigration, McCain gets the big Biden shoutout.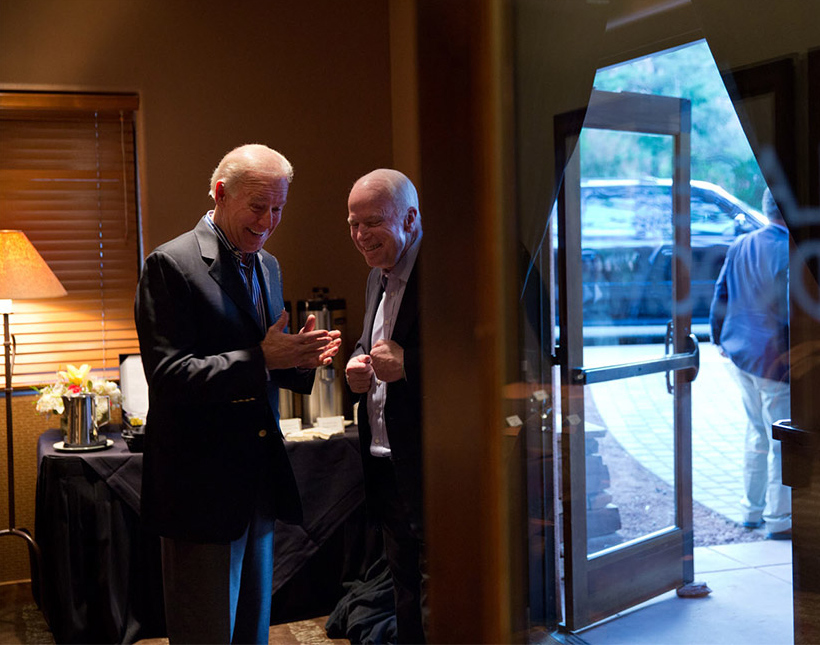 WASHINGTON — Sen. John McCain can be one of the White House's toughest critics. But after backing President Obama on gun control and comprehensive immigration reform, McCain got a big shoutout from the White House Friday.
In the latest installment of "Being Biden" — the White House audio series featuring the Vice President describing moments in his week — Biden describes his recent trip to the McCain Institute in Sedona, Arizona where he appeared with the Republican Senator at a policy summit. Biden heaps praise on McCain, who he calls "my old friend of 35 years," in the audio clip posted to the White House website.
Though McCain has continued to be a thorn in the side of the White House, particularly on foreign policy matters, McCain recently broke with many in his party to support universal background checks, a top White House priority. McCain is also a leading voice in the push for comprehensive immigration reform, another of Obama's goals.
Biden said both he and McCain are looking for a return to bipartisanship in Washington.
"We're both determined to reestablish the kind of trust between the parties and among senators and congressmen that existed all the years we served together," Biden said.
Beyond sharing a desire for the mythical comity of old Washington, Biden said he and McCain share a lasting respect.
"He's not only a great hero, he's an honorable, decent man and he has the courage to vote his conscience and he's my friend," Biden said.