American Held By North Korea For Leaving Bible In Restaurant Returns To U.S.
Jeffrey Edward Fowle landed in Ohio early Wednesday morning. He was released after five months of captivity yesterday.
Update — Oct. 22, 7:40 a.m. ET
Jeffrey Fowle — an American detained by North Korea for five months — has arrived back on U.S. soil.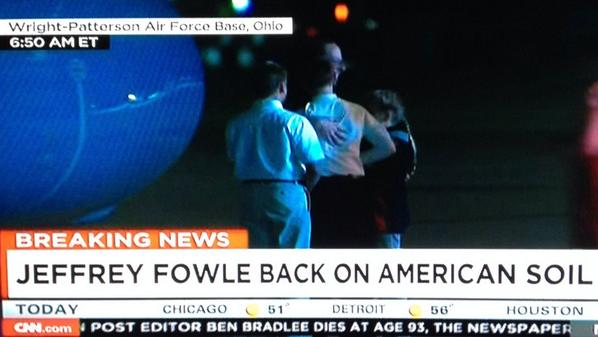 A plane carrying Fowle landed early Wednesday morning at Wright-Patterson Air Force Base, near Dayton in his home state of Ohio, the Associated Press reported.
His arrival back in the U.S. led to emotional scenes as Fowle was reunited with his wife, three children and other relatives. Base Col. John Devalier told AP that Fowle seemed happy, and was thrilled to have returned to the U.S.
CBS This Morning are reported that Fowle's release by North Korea yesterday caught U.S. officials "by surprise".
The original article about Fowle's release yesterday follows below.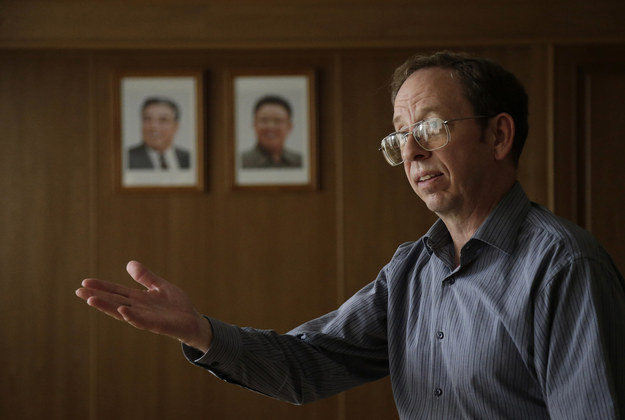 WASHINGTON — The Obama administration confirmed Tuesday that Jeffrey Edward Fowle, an American who had been detained by North Korean authorities since this summer after he reportedly left a Bible in a restaurant, is on his way back to the United States.
White House press secretary Josh Earnest told reporters that Fowle had been released after negotiations with the North Korean regime conducted through the embassy of Sweden, which acts as the "Protective Power" for the United States in Pyongyang. North Korea and the U.S. do not have formal diplomatic relations.
In a statement, the State Department also confirmed Fowle's release and urged North Korean leaders to release two other U.S. citizens currently detained in the country.
"We remain focused on the continued detention of Kenneth Bae and Matthew Miller and again call on the DPRK to immediately release them. The U.S. Government will continue to work actively on their cases," read the release. "We thank the Government of Sweden for the tireless efforts of the Embassy of Sweden in Pyongyang, which acts as our Protecting Power in the DPRK."
In July, Reuters reported Fowle was on vacation in North Korea when he was arrested. Reports at the time said he was detained Fowle had left "a bible under a bin in the toilet at a club for foreign sailors" before he left. Unlike Bae and Miller, Fowle was released before standing trial as scheduled in North Korea.
The State Department said the U.S. military will transport Fowle out of North Korea. Further details on the timing were not yet available, Earnest and the State Department said.