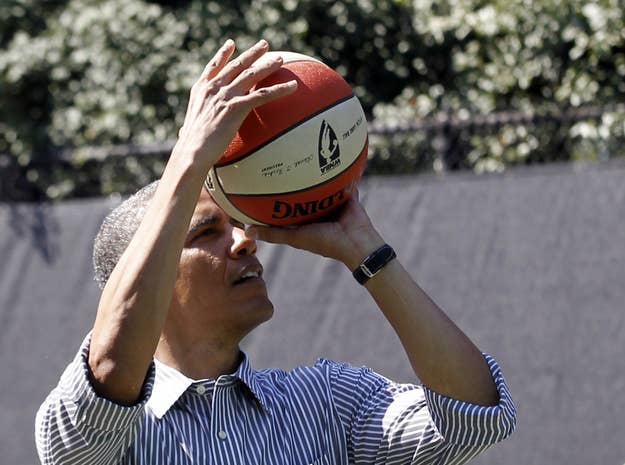 WASHINGTON — President Obama did not have a great day on the White House basketball court Monday.
During the White House Easter Egg Roll, Obama stopped off at the White House court to shoot a few hoops with NBA stars and some of the kids crowding the grounds during the festivities. It was not Obama's best performance.
From the White House pool report, written by the Tampa Bay Times' Alex Leary:

POTUS stepped to free throw line and kids were asked to stand on opposite sides, depending on whether they think he would sink it. Most kids moved in one direction, but one boy went to the "miss" side.

"Oh, man," a stunned POTUS said, hands on hips. The boy didn't budge. And three others joined.

In sharp form, POTUS released the ball. It bounced off the rim and circled it -- miss.

"Come on. Come on. Did you see that?" Obama said.

It got worse.

A little while later, after playing tennis, Obama started to take shots amid the kids and pros.

Miss. Miss. Off the rim. Miss. Miss. Off the rim. Airball.

He moved closer to the net.

But time and again, he missed. Of 22 shots POTUS took, he made two.
In total, there were 16 missed long range jumpers:
Along with one total air ball.
The President then missed two cringe-inducing lay-ups.
The President was then shown up by this little kid who nailed his shot while the President bricked.