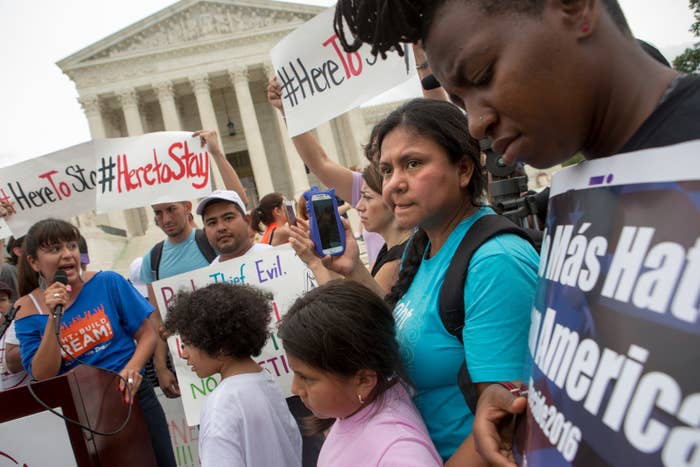 When the Supreme Court deadlocked Thursday on President Obama's executive actions on immigration, the non-decision put the immigration debate back to front-and-center in the 2016 elections.
Republican efforts to improve their position among the Latino electorate have run aground with the rise of Donald Trump. Democratic efforts to boost Hispanic voter turnout haven't impressed some activists.
Adrian Carrasquillo, BuzzFeed News reporter covering Latino politics, joined No One Knows Anything, BuzzFeed's politics podcast, to talk about the Latino electorate, the Supreme Court decision, and 2016.