Highly Racist Email Forward Found In Scott Walker Investigation Documents
"THE NIGHTMARE ... 'I can handle being a black, disabled, one armed, drug-addicted Jewish homosexual ... but please, oh dear God, don't make me a Democrat.'" A 2010 email forward from then Milwaukee County Executive Scott Walker's then-chief of staff, Thomas Nardelli, to his deputy, Kelly Rindfleisch. Update: Another racist email.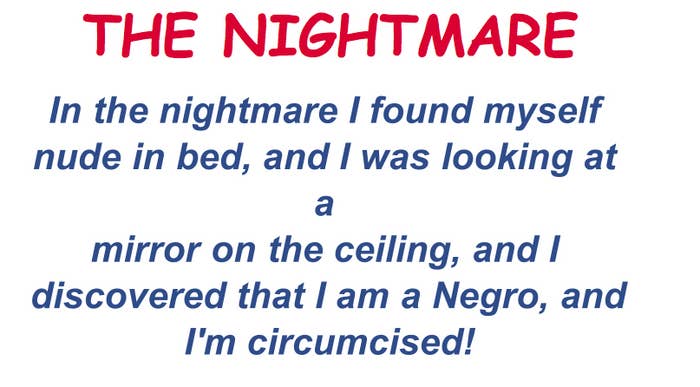 WASHINGTON — In July 2010, then-Milwaukee County Executive Scott Walker's then-chief of staff, Thomas Nardelli, sent an email to his deputy, Kelly Rindfleisch, and other unknown recipients that consisted of an email forward recounting the story of a "nightmare," involving waking up black, gay, Jewish, and disabled.
The email was uncovered as part of a second investigation into Walker's time as a county executive known in Wisconsin as the "John Doe investigations." Walker has not been accused of any wrongdoing, but Democrats and Walker critics are poring through thousands of documents released Wednesday as part of the probe looking for embarrassing material they can use against the potential 2016 Republican presidential candidate.
American Bridge, one of the Democratic groups digging through thousands of Rindfleisch emails, discovered the email from Nardelli, which was in Rindfleisch's inbox but was addressed to "undisclosed-recipient," suggesting Rindfleisch wasn't the only person who received the forward.
In 2012, Rindfleisch pleaded guilty to charges that she used her position as a government employee to help Walker's first campaign for governor. Nardelli was given a state job in 2011, after working for three years as Walker's chief of staff in the county executive's office, but quit days after accepting it as the first John Doe investigation began.
Walker won a recall election in 2012, after a Democratic and union-backed effort to remove him from office following a pitched battle over organized labor in Wisconsin.